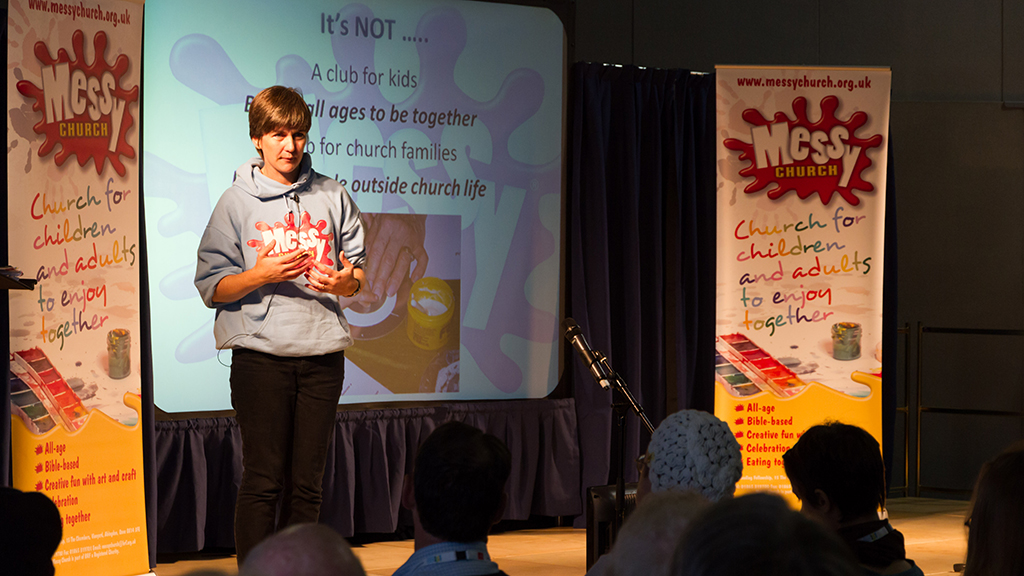 Solario Suite
Tuesday 17, Wednesday 18, Thursday 19 October: 11am to 1pm
Whether you're a 'Messy' start up or a seasoned campaigner, you'll find what you're looking for at the first-ever Messy Church conference at CRE. BRF, who resource, support and enable the project, are running three, two-hour Messy Church conferences, one on each day, looking at different aspects of the Messy phenomenon.
Tuesday 17 October
Starting and Sustaining a Messy Church
For everyone thinking of starting a Messy Church and those interested in progressing their existing Messy Church. We will explore the basics and the way Messy Church grows disciples, before Dr Dave of Messy Church Does Science introduces this project and gives us a chance to try our hand at some experiments that help us talk about God.
Wednesday 18 October
Theology from the Mess
This is your opportunity to think through the theological issues raised in the reflective writings about Messy Church, including questions raised around discipleship, being intergenerational, hospitality and ecclesiology. We'll follow this with a chance to try out Messy Church Does Science experiments.
Thursday 19 October
The Big Messy Meet-Up
Get an update on the latest Messy Church projects transforming church and community life around the UK and the world, including the revolutionary Messy Vintage story, with an opportunity to hear stories and experiences from Messy Church leaders. This will be followed by a final chance to try out some activities from Messy Church Does Science.
Contributors include Lucy Moore, Dave Gregory, Martyn Payne and Jane Leadbetter
Share this page