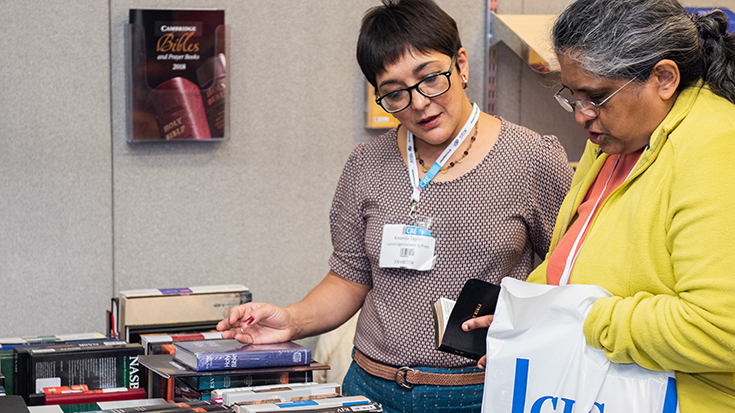 With Christian bookshops becoming harder to find in the high street, CRE offers visitors a chance to browse through and stock up on the latest titles – and discuss forthcoming publications with their publishers.
Thousands of books are available at a number of CRE outlets, many offered at a special discount exclusively to our visitors.
CLC's Daryl Wearring said: 'Virtually everything at our CRE bookshop will be at reduced prices, and we will have a range of the best new titles, church resources, children's books, Easter reading, gifts, bibles – and much more. We also offer a free book from a selected range for all customers. And every purchase helps support global mission projects around the world. This includes a new project to fund Spanish Bibles for Venezuela and Bolivia – two of South America's poorest countries.'
CRE exhibitors Bible Society and Youth for Christ have teamed up to create a Bible that meets the needs of young people and connects with their world.
'We listened to the ideas and suggestions of dozens of young people, who told us what they would love to see in this new production,' said Bible Society's Jack Imbert-Terry. 'Their suggestions included information to help them dig deeper into the message of Scripture. They also asked for challenges to encourage them to focus on what they read and tools to help them act on it, with time to reflect and space to create – through journalling, drawing and adding colour.'
Laura Hancock, church resources director at Youth for Christ, said: 'We are deeply excited about the Good News Bible Youth Edition. Our heart is to see young people's lives changed by Jesus, and this Bible is all about that!'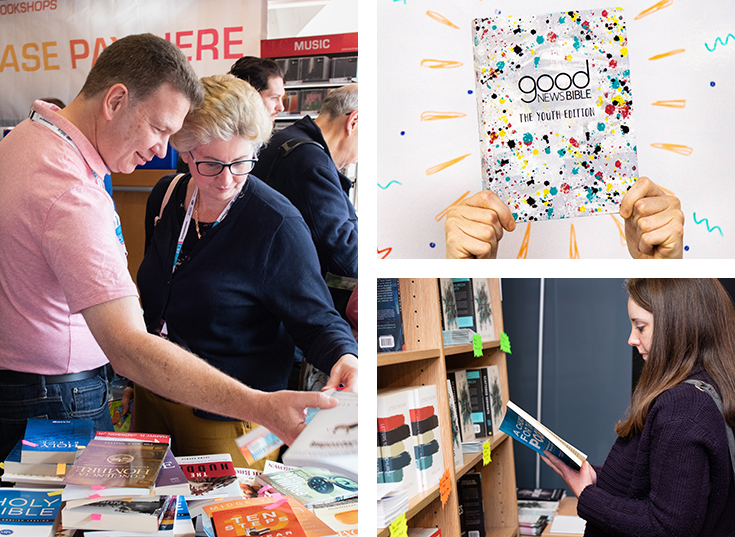 > Who's exhibiting at CRE North 2019?
> Who's exhibiting at CRE Sandown Park 2019?
> Book tickets for CRE North
Share this page