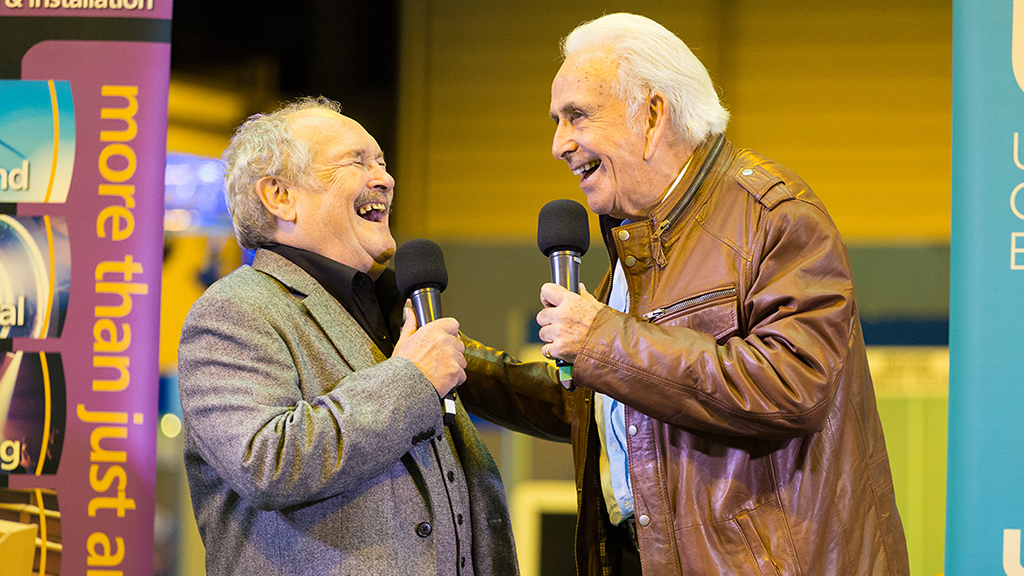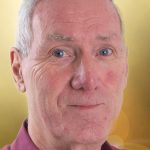 By
Dave Hall
Veteran comedian Bobby Ball, who died last month in a Blackpool hospital after testing positive for Covid-19, opened CRE Midlands 2015 with fellow entertainer Don Maclean (pictured right). It was one of the funniest openings in our 35-year history as the two of them cracked good-humoured jokes at each other's expense. Don reflects on the life of the comedian who became a Christian at the height of his fame in the 1980s.
'In 1975 I was in a summer show at Bournemouth Pavilion. We'd been on a week when The Rolf Harris Show opened at the Winter Gardens. My wife was invited to their opening night and she came home saying: "I've just seen the funniest little man ever!" When you consider she'd seen Charlie Chaplin, Jimmy Clitheroe and Norman Wisdom, that was some claim.
'Bobby was naturally funny – with his face, body and legs. He was also funny with his voice – not what he said but how he said it. As a double act, Cannon and Ball were original. In a double, there's usually a feed and a comic, each of whom has equal status. Not so with Cannon and Ball where one was dominant, the other subservient. Tommy played the part of Bobby's idol, the object of his hero worship, the perfection to which Bobby aspired. When Tommy spurned Bobby's adoration, the pathos kicked in and an entire audience wanted to give Bobby a big collective hug. It was a great concept.
'Off stage, Bobby was a very different personality. He was a wind-up merchant, full of mischief. He'd love a situation where he could antagonise you but always did it with a smirk on his face. If you saw the recent TV programme where several veteran variety performers were taken to LasVegas, you will realise what I mean.
'It was important for Cannon and Ball to be in charge of all the comedy in any stage show. They made sure there was no act on the bill that might get more laughs than them. They protected their territory! In recent times Bobby showed himself to be a fine comedy actor, particularly in TV's 'Not Going Out' with Lee Mack, currently the sharpest comedy mind in the UK. As Lee's roguish dad, he came into his own, a picture of innocence with a twinkle in the eye and a smirk on the lips.
'He was also a true Christian with a faith that was sincere and uncompromising. He truly loved the Lord. He wasn't a cradle Christian like me. He was enthusiastic about being 'born again'.
'Although we only worked together occasionally, we were always pleased to see one another when the opportunity arose. The last time was at CRE Midlands in 2015. Bobby was a great comic and I'm truly grateful that the good Lord chose to put him on the earth at the same time as me.
'Rock on, Bobby. May you rest in peace and rise in glory and may perpetual light shine on you for evermore.'
Photo: Laurence Cremetti
Our next exhibitions