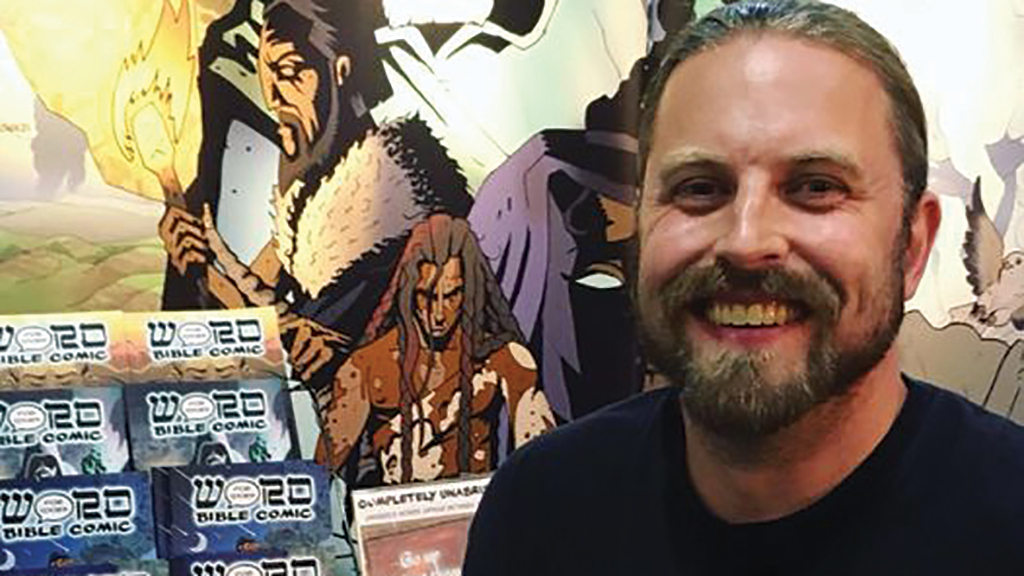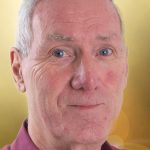 By
Dave Hall
Help us produce a bible comic!
That will be the challenge for visitors at CRE South West. Simon Amadeus Pillario (pictured) had the vision for bible comics some years ago and will be on his stand to chat about his latest production, the Gospel of Matthew. He will also give people an opportunity to help crowdfund production of the Gospel of Luke which he hopes to produce in November.
'I became a Christian in my early 20s after reading the bible,' explained Simon. 'But I noticed aspects which seemed to be overlooked by many publications. I decided it would be good to produce comics using the actual bible text. As a child I loved to draw and felt God was telling me to do it.'
So he launched his own company – Word for Word Bible Comics. Based in Bristol, the 39-year-old artist has a degree in graphic design and has been creating comics for more than 20 years. He has a wife and two sons, aged eight and ten – just short of the 12 years-and-over his comics are designed for. He has already produced a range of comics covering Joshua, Judges, Ruth, Esther, Jonah, Mark and Matthew.
His Kickstarters crowdfunding campaign runs from February 4 to March 6, to raise £15,000 in just 31 days to fund the Gospel of Luke! Those joining could take advantage of unique offers such as owning the original cover art, collectors' editions and other 'goodies'.
At CRE, Simon will also have advance copies of the NIV edition of the Gospel of Mark Word for Word Bible Comic and its Spanish counterpart El Evangelio de Marcos: Verso a Verso Bíblica-Cómic: Traducción NVI, which will be on sale in shops from March.
'This is our third edition utilising the NIV and NVI, all launched since September last year. We are really excited to have moved into a second language and we are keen to keep expanding the number of languages,' he said.
Brought up in Bude, Cornwall, Simon lived in Exeter for a number of years before settling in Bristol.
• Word for Word Comics are on stand F25 at CRE South West
Book your tickets to CRE South West! – and save up to £5
Seminar Guide – See the complete guide to seminars at CRE South West 2022
Your invitation – See an online version of the CRE South West 2022 brochure
Our next exhibitions