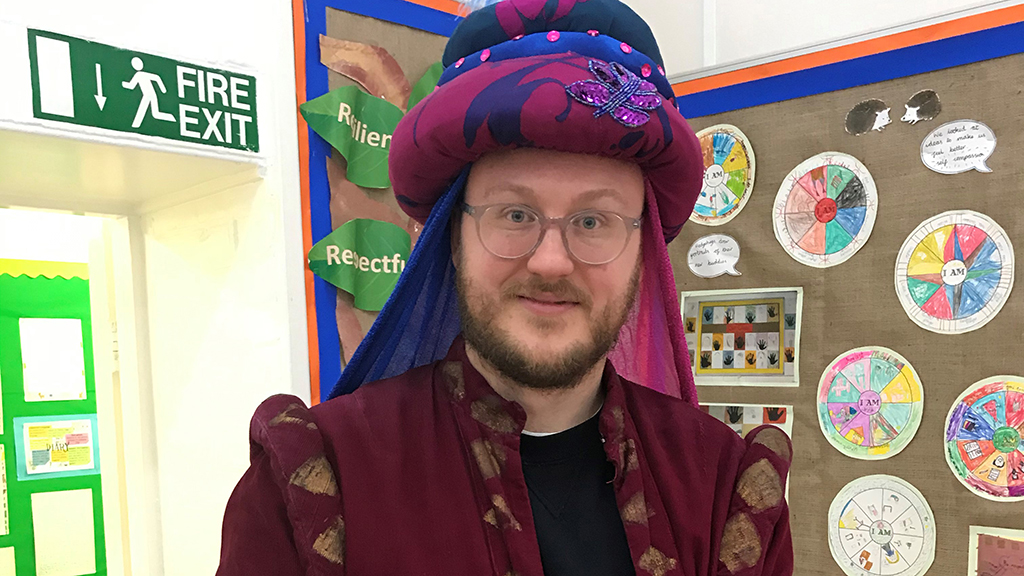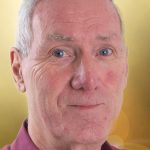 By
Dave Hall
This time last year he had never heard of Open the Book – now he's played Jesus and Wise Man 3 in front of hundreds of children.
In early 2019 the Bible Society asked James Greig (pictured above), who has a background in TV production, to help them produce some videos covering the organisation's 20th anniversary celebrations. The job entailed travelling across the country interviewing a host of storytellers along with past and present members of Open the Book, a project which started with a small group of mostly newly-retired people in Bedford. Twenty years later it involves more than 17,000 volunteers reaching some 800,000 children every year.
'I was struck by the sheer enthusiasm, passion and joy that everyone seemed to get from being part of it all,' explained James. 'It is a simple idea – acting out the stories of the Bible – but with a far-reaching and powerful impact.'
In the Autumn, James received an email – 'out of the blue' – asking him whether he was free the following Thursday to help with a fledgling project in the village called Open the Book. If so, would he play Jesus? Buoyed by the positive comments he had heard from the anniversary events, James 'dived straight in'.
'The telling of Jesus feeding the 5000 was only the second or third Open the Book assembly at our little village school,' recalled James. 'They'd also been spread apart, timewise. Yet when the children were asked if they remembered the previous stories, their hands shot up and they recalled the stories almost perfectly. I was bowled over by how impactful this simple act of storytelling is and for some, probably the only time they will hear bible stories.'
Open the Book staff will be at CRE Midlands 2020 to encourage more people like James to play the parts of some of the most significant people in history.
• Open the Book are stand A21/A22 at CRE Midlands
Who's exhibiting at CRE Midlands 2020
Book tickets for CRE Midlands 2020
Photo: James Greig by Gerry Stacey