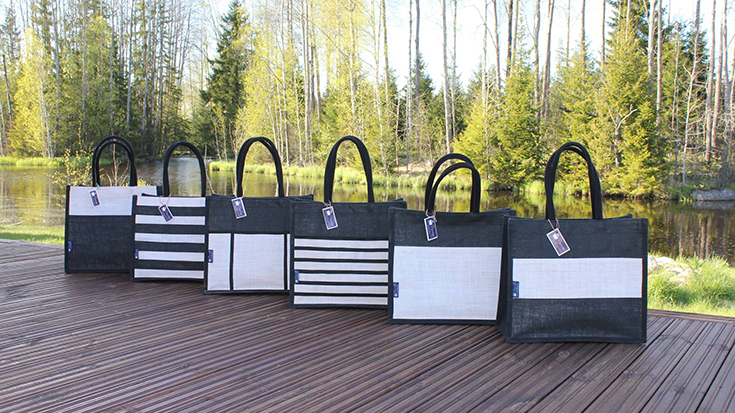 By
CRE
Giving holistic freedom to women trapped in caste-based discrimination, poverty and hopelessness is the mission of Promise Bags – returning to CRE after a successful debut in 2017.
'Dalit (Untouchable) women have been trapped for 3000 years in a caste system that has brutalised, discriminated and treated people as less than animals,' explained Promise Bags' Elisha Chowtapalli. 'Employment is a tool for their freedom. The unique power of a job empowers and gives dignity to women trapped in poverty.'
The company currently employs 12 women in a safe, loving and caring environment.
'We started with six in 2015,' said Elisha. 'Our dream is to employ 100 by 2025.'
Together, they create beautiful and high quality leather and jute bags, handcrafted with passion.
'Each and every small detail is taken care of,' said Elisha. 'We can even offer customised products, personalising them with a logo, embossed names, initials or messages to promote a business or brand.'
Part of the profits goes towards the Dalit Children Home and English Medium School, run by Promise Bags.
Promise Bags are on stand S26 at CRE 2018