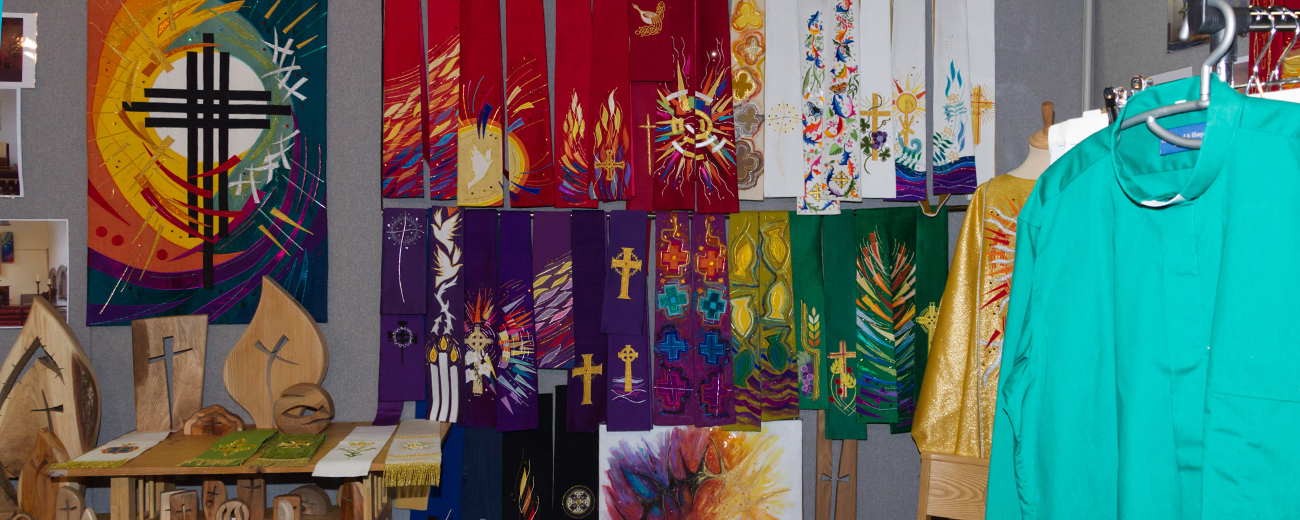 By
CRE
When Juliet Hemingray was asked to make an embroidered preaching scarf for a friend, an amazing journey began that has seen her become a leading creator of church textiles.
Countless members of the cloth now wear Juliet's ecclesiastical vestments, including three Archbishops of Canterbury – George Carey, Rowan Williams and Justin Welby. The colourful robes worn by the Archbishop of York, John Sentamu at his enthronement were also made by Juliet and her talented team, in collaboration with Watts & Co.
'Over the years we have made more than 30,000 stoles, with countless banners, altar frontals and pulpit falls now in schools, chapels, churches and cathedrals around the world,' said Juliet, a dedicated exhibitor at CRE since its inception and the inspiration behind CRE's popular Clergy on the Catwalk show.
CRE has enabled her to showcase her team's skills on a much bigger stage than the usual displays she does at theological colleges and diocesan conferences.
'I am able to meet people from all Christian denominations and meet people from schools, multi-faith chapels, prisons and hospitals,' she explained.
At CRE in Birmingham many years ago, Archbishop Desmond Tutu opened the show and was given a stole designed and stitched personally by Juliet. Cliff Richard received a special waistcoat from her at CRE in 1994 which he has sported on TV.
Photo: Cremetti Commercial