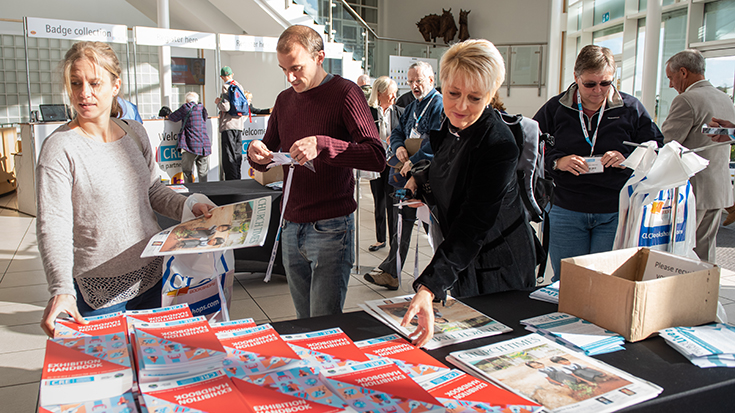 CRE is a vital, one-stop shop for thousands of church leaders and members. More than two in every three visitors either influence or make the final decision when choosing products or services for their church, or which charities to support.
If you provide church-orientated products or services, from stained glass to sound systems, cassocks to conference venues, bibles to bespoke heating systems, CRE is a unique opportunity to meet a specialised and highly-motivated market. And with so many ordained and lay leaders visiting every exhibition, you are influencing the influencers.
CRE is not just a conference with an exhibition attached. At CRE, the exhibition is the main attraction. You are the star!
Find out more
Please click the links below to view the floorplans and price list for CRE National 2022:
A limited number of space-only areas are available on request.
If you would like to exhibit at CRE National 2022, please contact one of the team below.
Contact
Carol Malpass, Sales Director
carol@creonline.co.uk
0161 250 2467
James Batterbee, Sales Manager
james@creonline.co.uk
0161 250 2306
Brett Pitchfork, Event Director
brett@creonline.co.uk
0161 250 6297
Steve Goddard, Managing Director
steve@creonline.co.uk
0161 250 2701
Photo: Eleanor Bentall