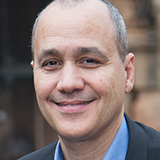 Become an inviting church, not just a welcoming one
Michael Harvey, National Weekend of Invitation
Wednesday 17 October, 2pm, Room 2
Almost three million pople are open to an invitation to church or a Christian event. So what's stopping it happening? Discover the answer: how churches are growing spiritually and in numbers by thinking and behaving differently. And how the National Weekend of Invitation can make that happen.
In this seminar you will:
• Discover the number of people in your church who have the name of someone to invite to church
• Be informed of the obstacles to becoming an invitational church
• Hear the three different ways to think in creating a culture of invitation
• Be shown best practice for creating a culture of invitation
• Learn how to run an Invitation Cross Sunday