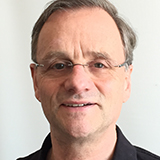 Becoming a church for everyone
Martin Charlesworth, David C Cook
Thursday 18 October, 11am, Room 3
The evangelical church in the UK is frequently described as middle class. What does this mean? How can the church become more socially diverse? And how does this all fit together with the growing emphasis on social action?
In this seminar you will:
• Reflect on how the Bible tells us about God's heart for the most vulnerable
• Find out what we can do locally in our churches and neighbourhoods to help the poorest in society
• Hear how local churches can be the agents for global change
• Understand how poverty can be hidden in plain view in modern Britain
• Consider how the church must change to be a welcoming place for all people, regardless of background or individual cirmcumstances