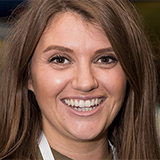 Creating intentional culture in your youth group
Laura Hancock, Youth for Christ
Thursday 18 October, 2pm, Room 2
No matter the size of your youth group it will have its own culture. The question is: Is that culture intentional? How do we direct culture and help this culture multiply as we follow Jesus?
In this seminar you will:
• Details to come