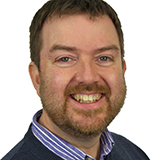 Making a church for all people
Mark Arnold and team, Churches for All
Tuesday 16 October, 12 noon, Room 1
How can we enable church to be a place of belonging for all? How can everyone, including children and young people with additional needs and disabilities, fully access church and be included and valued? This seminar will equip, encourage and inspire you to take the first steps towards being a church where everyone belongs.
In this seminar you will:
• Understand the 'state of the nation' for children and young people with additional needs inside and outside church
• Hear and share stories from children and young people with additional needs about their experiences of church
• Explore 10 'top tips' that will help you to create belonging for all in your church
• Discuss the next steps for you and your church
• Be connected into a learning community and shown resources to help you become a church where everyone belongs