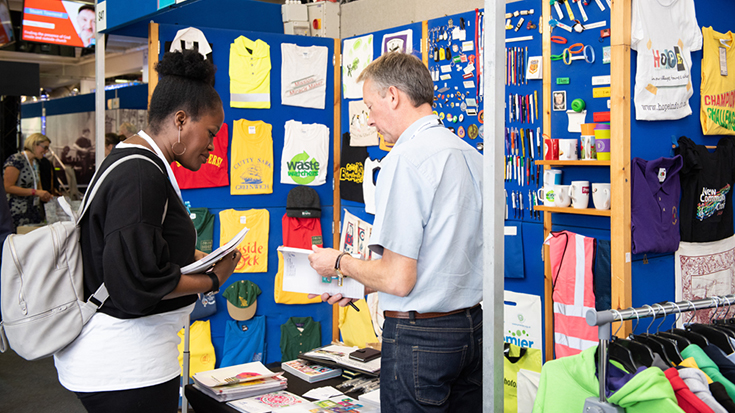 The majority of CRE stands are shell scheme, consisting of grey tweed looped nylon, velcro compatible walls and fascias with your organisation's name board. Each stand is carpeted.
The diagram below shows a typical stand. Electrical power points, lighting and furniture are not included in the price and should be ordered directly from the official contractors for each event. Exhibitors may supply their own furniture.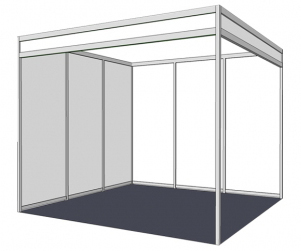 Find out more
Download the CRE South West 2021 Exhibitor Brochure
Please click the links below to view the floor plans and price list for CRE South West 2021:
Find out more about exhibiting at CRE South West 2021 by contacting one of the team below.
Contact
Carol Malpass, Sales Director
carol@creonline.co.uk
0161 250 2467
James Batterbee, Sales Manager
james@creonline.co.uk
0161 250 2306
Brett Pitchfork, Event Director
brett@creonline.co.uk
0161 250 6297
Steve Goddard, Managing Director
steve@creonline.co.uk
0161 250 2701
Photo: Cremetti Commercial