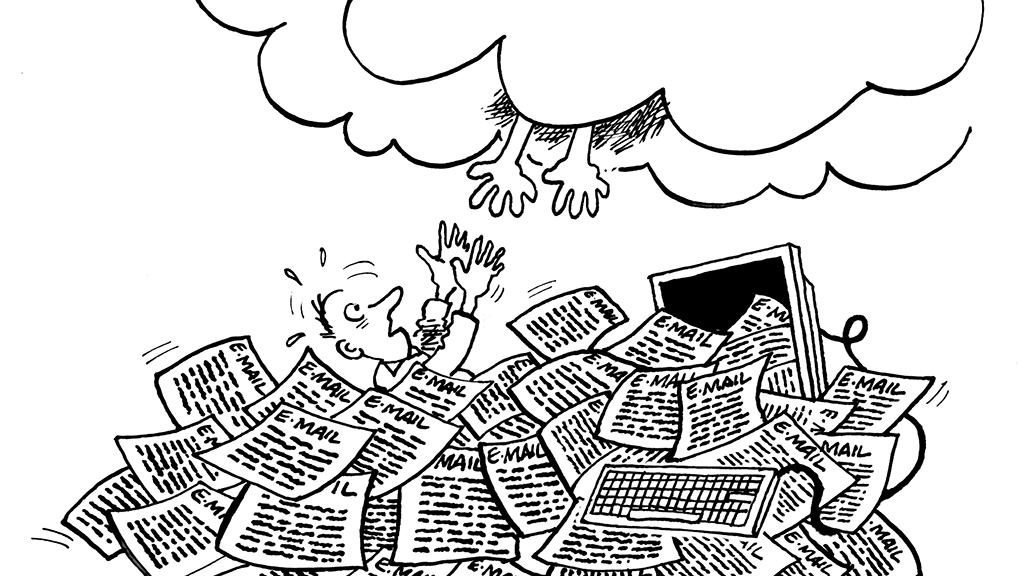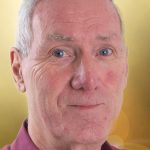 By
Dave Hall
It may be a glaring error that slipped under the righteous radar, but it's left many wondering whether it was divinely inspired. A typo 'got past the eagle eye' of Archdeacon Colin Williams, officiating at a wedding at St Laurence C of E in Ludlow, Shropshire, in 2014.
The service sheet should have read 'Lead us not into temptation, but deliver us from evil'. Instead, it read '… deliver us from email'.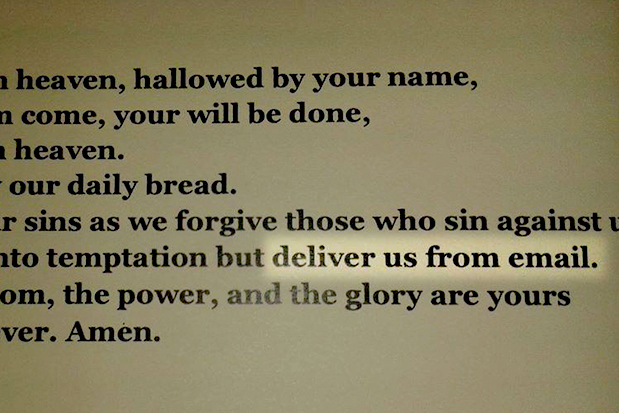 'The bride and groom came up with a draft for the service which seemed good but, in one instance, wasn't,' said Colin, currently Archdeacon of the Anglican Diocese in Europe. 'The sheet had been printed before I spotted the error, so before we came to the Lord's Prayer, I suggested people recite it in the way they remembered it from school! It didn't seem to worry the young couple, anyway.'
Now it's been voted the nation's favourite parish magazine and service sheet typo by readers of Ship of Fools, the long-established magazine of Christian unrest, Facebook group Church Service Sheet Typos and visitors to the CRE website.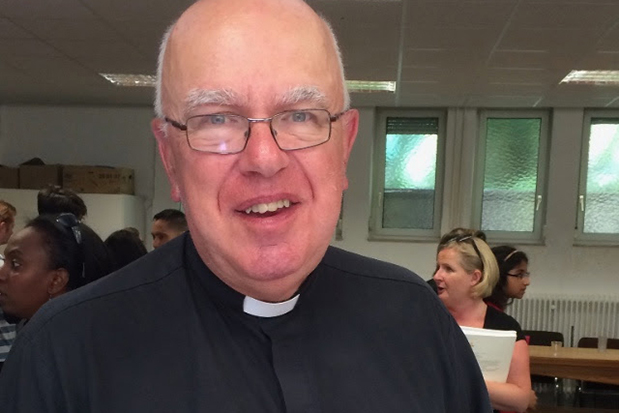 Archdeacon Colin (pictured above), currently based in Frankfurt, Germany, thinks the typo has touched a nerve. 'The truth is we are beset by electronic communications,' he said. 'There's no escape. Smart phones buzz in our pockets every five minutes.' He retires at the end of this month – 'and finally, this could be my five minutes of fame!'
Local publications are a special focus at the exhibition and the event's organisers are celebrating the unsung work of parish magazine and service sheet editors through the vote which featured ten genuine contributions collected over the years.
'… But deliver us from email' garnered 21 per cent of the vote. In second and third place, with 18 and 14 per cent respectively, were: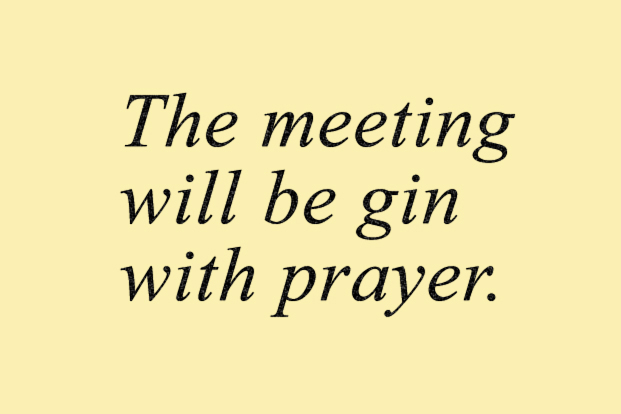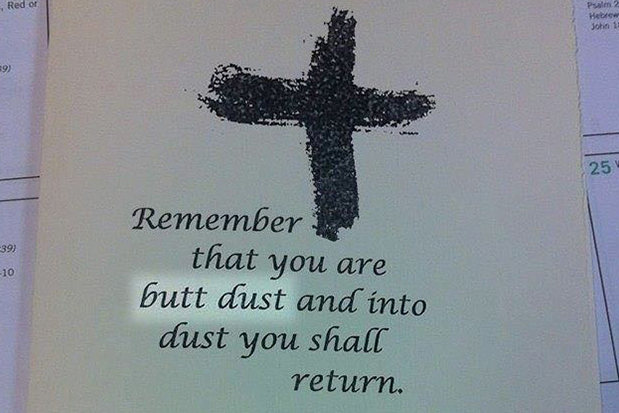 For 20 years, Anne Coomes of Parish Pump has resourced church magazine editors of all mainline denominations. She will deliver a seminar at CRE North (5pm, Wed 13 Mar), showing editors how to make the most of their much-loved publications.
'Church magazines still play a critical role in community life,' said Anne, from Macclesfield. 'However, every editor can recall that awful moment when they've made a mistake and there's nothing they can do about it. I once ran a headline that should have read: "Make flowers that look like satin." Instead it said: "Make flowers that look like satan." Not one of my more glorious moments!'
CRE managing director Steve Goddard said: 'Since computer software offered us generative text and spellcheckers, the number of typos has actually increased. It is dangerous to become too dependent on technology, though I have to say that many concur with the sentiment expressed by the winning typo.'
See all 10 typos voted for in the poll.
Cartoon by Taffy Davies
> Who's exhibiting at CRE North 2019?
> See the seminar programme for CRE North 2019
> Who's exhibiting at CRE Sandown Park 2019?