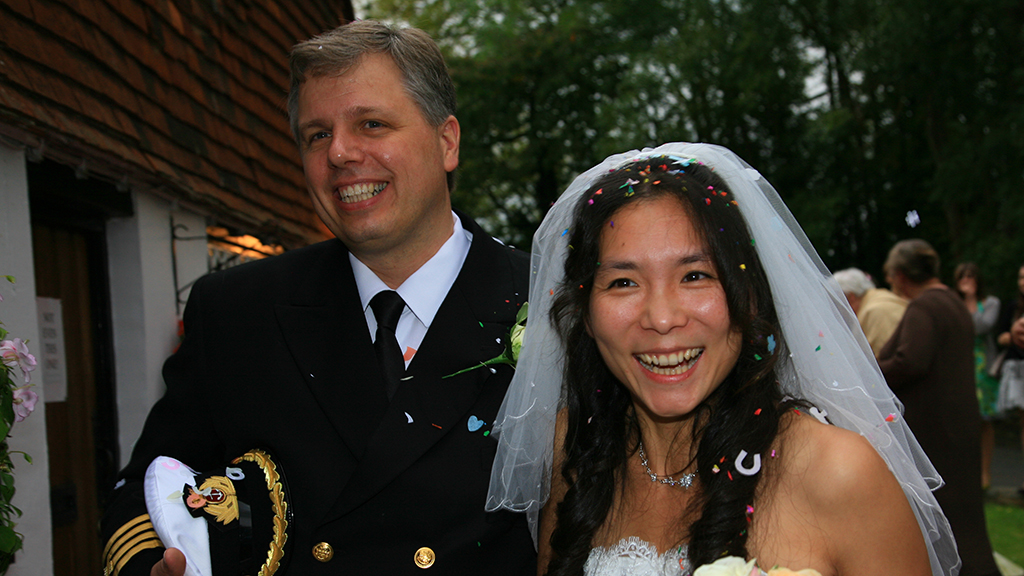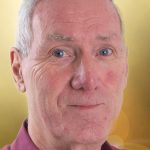 By
Dave Hall
By 'coincidence', Glenn and Kim were exhibiting on stands next to each other at CRE 2003 – 15 years later they may well share a stand at CRE 2018, as a married couple.
Glenn Tainio was at CRE 2003 on behalf of Mercy Ships. The Christian Research Association, founded by Dr Peter Brierley, was exhibiting on the adjacent stand – manned by Peter's daughter, Kim.
'I used to serve as chief officer on MV Anastasis – Youth With a Mission/Mercy Ships' former hospital ship. Temporarily based in their UK office, I was asked to man the mission's stand for one day only,' explains Glenn. 'Kim was next door and in any quieter moments we began to chat about art, leadership and much else besides. At the end of a busy day I left with a few leaflets from her Christian Research Association material.'
Until this point Glenn's dating philosophy was to date someone only after getting to know the person over a long period of time in a church or mission context.
'My approach was quite sensible actually,' reflects Glenn, 'but I did what I had always said I would not do. After only meeting her for a day, I rang Christian Research and asked Kim if she would come on a date. She was terribly embarrassed in front of her two work colleagues who had noticed how well we had got on!'
Nonetheless, Kim agreed and the pair went for a walk in beautiful Kelsey Park, Beckenham.
'Soon afterwards I served another year as chief officer and then as captain of a YWAM mission ship in the South Pacific while our relationship continued long distance,' says Glenn. 'After returning to the UK we married in Tonbridge.'
The pair now serve in ReachAcross, an organisation dedicated to reaching Muslims with the Gospel. Glenn is UK national director and Kim is communications officer. The couple hope to return to Sandown Park this year for the Kisumu Children Trust, stand YZ 9 – a charity also founded by Dr Peter Brierley, in which they have both been involved as trustees.
'I went to CRE and found a very good resource,' says Glenn. 'My wife!'
Click here for a list of more than 200 exhibitors at CRE 2018
Click the button below to pre-register for CRE 2018 for as little as £3