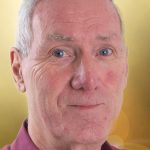 By
Dave Hall
Ecclesiastical Insurance Group's Movement for Good awards has given a further £200,000 to five causes across the UK – to transform lives.
After receiving £10,000 last year, five charities were chosen by a panel of judges to benefit from an additional £40,000 each, two of which are based in the south west – Penhaligon's Friends and First Light South West Ltd.
Penhaligon's Friends in Cornwall provides support for bereaved children, young people and their families. The charity plans to grow its team and expand community support.
Julie Parker, CEO of Penhaligon's Friends, said: 'We have been delivering support to bereaved children for more than 26 years and is the only service of its kind in Cornwall. Receiving this additional £40,000 will allow us to really invest in providing longer term, appropriate and meaningful support for bereaved young people throughout Cornwall. As a small charity this will allow us to make a big difference!'
First Light South West provides crisis and recovery support to around 11,000 individuals each year affected by domestic abuse and sexual violence living in Devon, Cornwall and Wiltshire.
'The additional funding will help us establish an Educate & Prevent training venture,' said First Light's Lyn Gooding. 'We will never turn the tide on people looking for support unless we begin to address societal and behaviour change. Funding will take our knowledge, skills and expertise out to sector professionals, further education settings and into communities across the region.'
Mark Hews, Group CEO of Ecclesiastical, exhibitors and a leading sponsor at CRE South West, said: 'We believe business should be a force for good. Charitable causes need sustained support and a sense of financial stability.
'We know these additional grants can make a huge difference to the incredible work that charities do and we're looking forward to seeing how these donations will change lives for the better.
'Ecclesiastical, the fourth largest corporate donor in the UK, is a unique financial services group. We are owned by a charity which means all available profits can be given to the good causes that are so important to our customers. As a company whose purpose is to contribute to the greater good of society, charitable giving is at the heart of our business.'
• Ecclesiastical are on stand E4 at CRE South West
Book your tickets to CRE South West! – and save up to £5
Seminar Guide – See the complete guide to seminars at CRE South West 2022
Your invitation – See an online version of the CRE South West 2022 brochure
Our next exhibitions