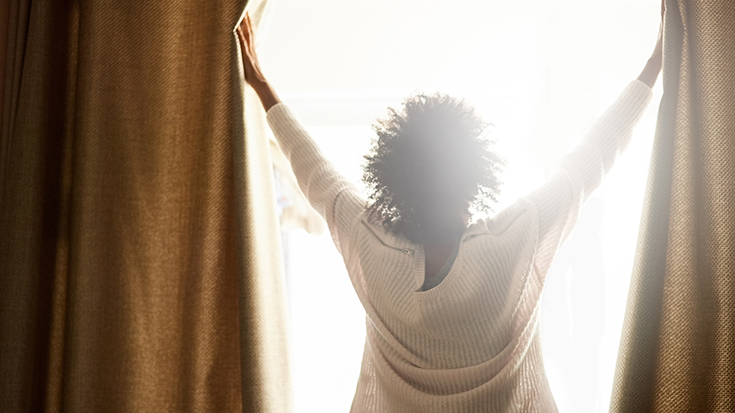 Hats, big hair and bling may be stock-in-trade at racecourses but Ladies' Day at CRE National 2019 will subvert the stereotype. In partnership with Mothers' Union and Project 3:28, our final day looks in depth at issues faced by women in today's church and world.
Rooted in Christian tradition and biblical values, a range of speakers and specialists will consider issues such as gender stereotyping and the barriers women face in achieving their potential.
Read on for the details of each seminar, plus other Ladies' Day events.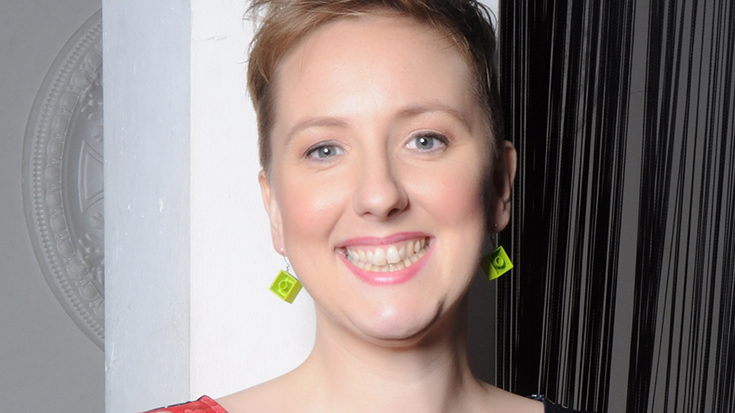 #metoo, #churchtoo, #ustoo?
Natalie Collins, Project 3:28
Thursday 17 October, 11am, Park View Suite
Stories of women being subjected to sexism, harrassment and violence have gained widespread media coverage. The church is not immune with cases emerging of women and children being abused and mistreated by those in power. How do we create safe churches that hold abusers accountable and enable women to flourish through Christ? Natalie Collins (pictured), a gender justice specialist, offers insight into the issues and outline core principles for building safe churches.
In this seminar you will:
• Reflect on the #metoo and #churchtoo movements
• Be challenged about the issues your church faces
• Consider what you need to do to make your church a safe space
• Learn how to help those who have been abused, possibly within your own church
• Be introduced to resources to help you learn more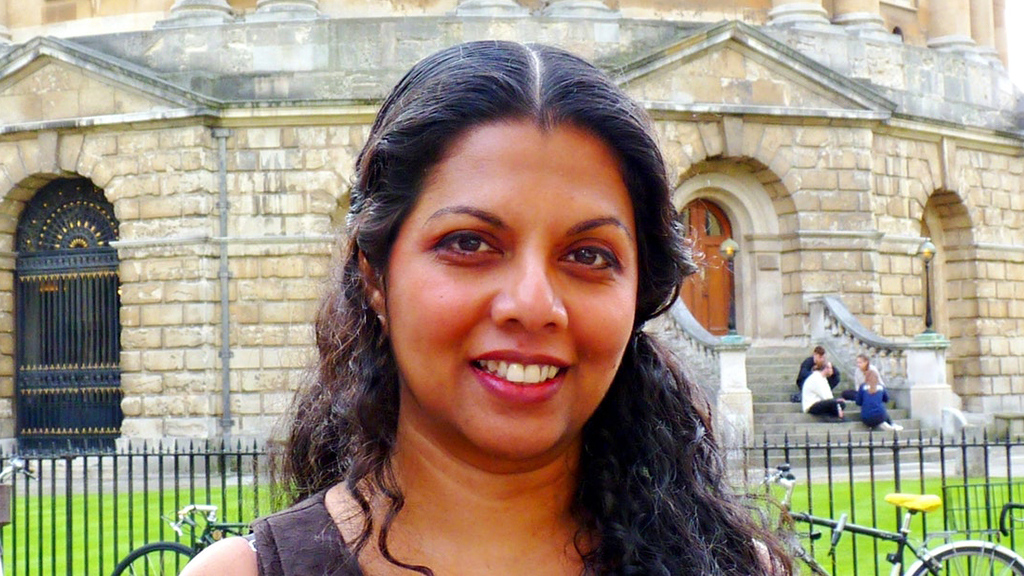 Where have all the black saints gone?
Dr Sanjee Perera, University of Birmingham
Thursday 17 October, 12 noon, Park View Suite
Many of us will know the stories of aristocratic saints who lived centuries ago but have we considered how their stories might clash with the earthy biblical narratives that speak of prostitutes alight in Grace, of famine and slavery, of unbending dictators, genocide and the fall of empires? Dr Sanjee Perera (pictured), research fellow at the University of Birmingham, had to search to find the stories of black women who have served the church and she takes us on a poetic journey through Victorian stained glass and alabaster angels in verdant graveyards, to examine how goodness, holiness, beauty and virtue became synonymous with whiteness, and how this becomes a double burden for women with black and minority ethnicities.
In this seminar you will:
• Learn about important women in Christian history
• Find out more about the racist and colonial history of the church
• Be challenged about racism within your church
• Consider how your church can become more welcoming and inclusive
• Reflect on the significance of your church furnishings in responding to racism and sexism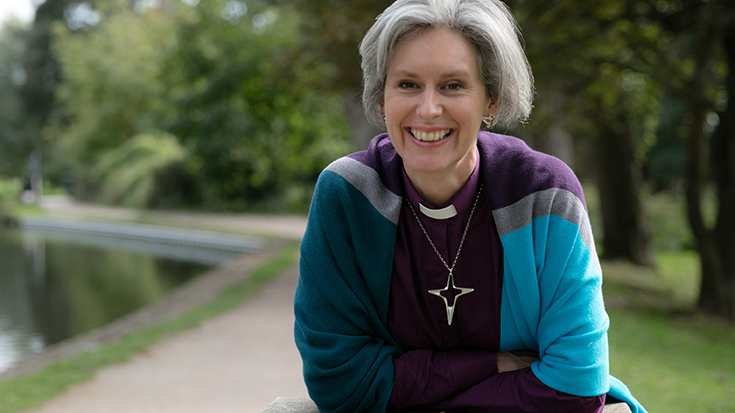 Women in leadership
The Bishop of Dorking, Rt Rev Dr Jo Bailey Wells
Thursday 17 October, 1.15pm, Park View Suite
Bishop Jo (pictured) identifies and responds to the particular challenges women face in pursuing God's call to leadership, including theological objections, practical challenges, institutional barriers and internal obstacles (confidence issues, imposter syndrome etc). How far have we got to go to ensure women and girls are liberated and fully included in the church?
In this seminar you will:
• Hear about Bishop Jo's own leadership journey
• Reflect on what the Bible says about women in leadership
• Learn about the internal barriers faced by women in leadership
• Understand how to respond to the external barriers faced by women in leadership
• Be encouraged, as a woman in leadership or as a supporter of women in leadership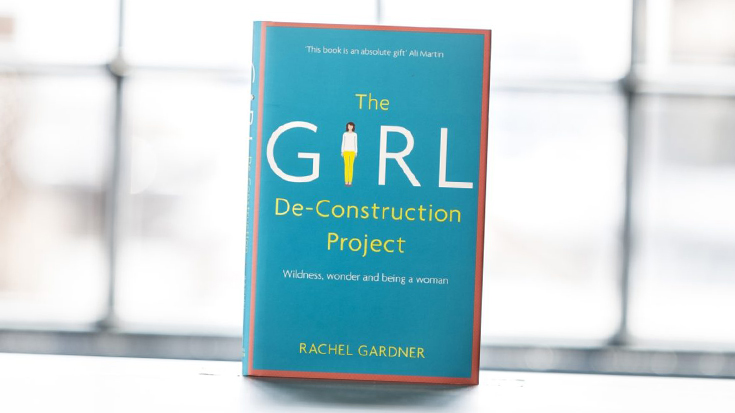 Reviving biblical womanhood
Rachel Gardner, Youthscape
Thursday 17 October, 2.30pm, Park View Suite
For many within Christian culture, womanhood looks a particular way – but is it biblical? And what does it mean for women and girls who don't fit that ideal? Drawing from her new book, The Girl Deconstruction Project (Hodder), Rachel Gardner, director of partnerships at Youthscape, offers a new vision for women in the church and inspires as to realise that vision in our own churches, communities and families.
In this seminar you will:
• Reflect on the meaning of biblical womanhood
• Be encouraged about God's purposes for women and girls
• Discover the diversity of what it means to be a woman who loves God
• Be inspired by Rachel's journey towards self-acceptance
• Hear about the ways women and girls are making a difference in the church and world
Ladies' Day plenary
Hosted by Natalie Collins of Project 3:28
Thursday 17 October, 3.15pm, Park View Suite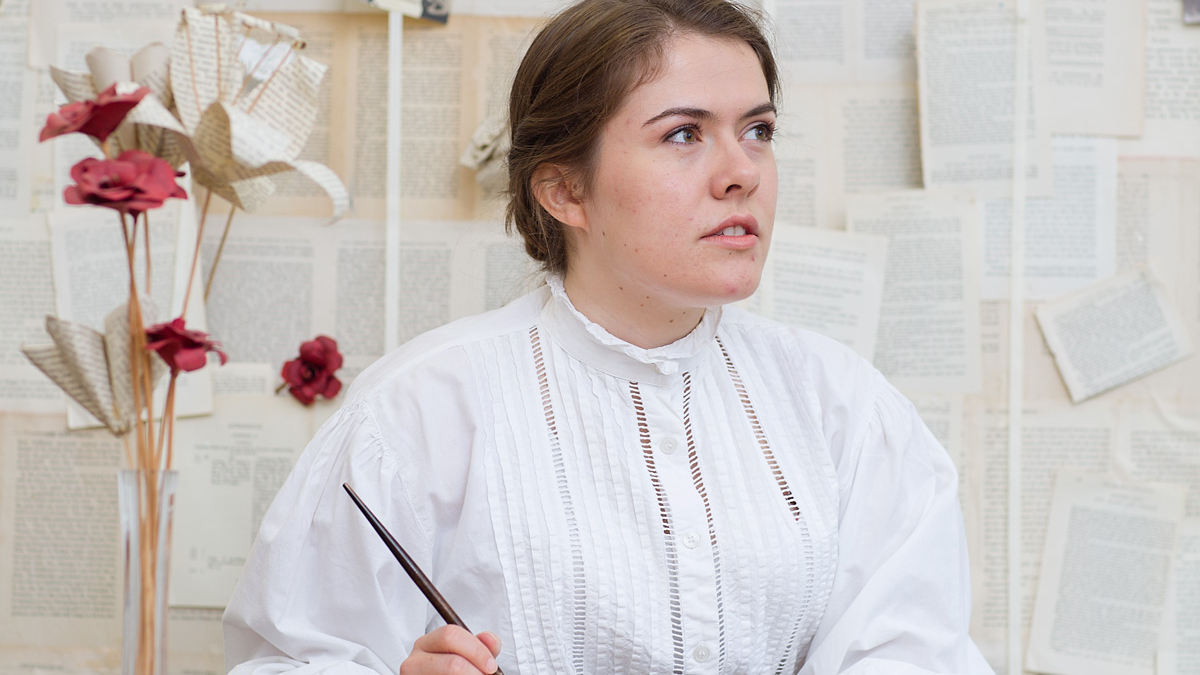 Ladies' Day also includes:
11.30am – Songs from Marilyn Baker (Arts Café)
12pm – Being a mother to the motherless: Helping the next generation to be the women of God has called them to be, with Lizzie Price, EDGE (Seminar Room 1)
12pm – Emily Feltham (pictured) of Saltmine Theatre Company performs an extract from Chosen, a play about the life of Mary Sumner, founder of the Mothers' Union, and talks about Saltmine's partnership with the Mothers' Union for this production (Arts Café).
12.30pm – Music from Daughters of Davis and Asamoah (Cindy's Bar)
2pm – Exploring wellbeing for ordained women, with Rev Jackie Johnson, Diocese of Lincoln (Seminar Room 1)
2pm – Using digital technology to make women's lives better, with Jo Swinney, CPO (Seminar Room 2)
2pm – Saltmine Theatre Co present a duologue and monologue from Mary Magdalene (Arts Café)
3pm – Marilyn Baker in concert (Cindy's Bar)