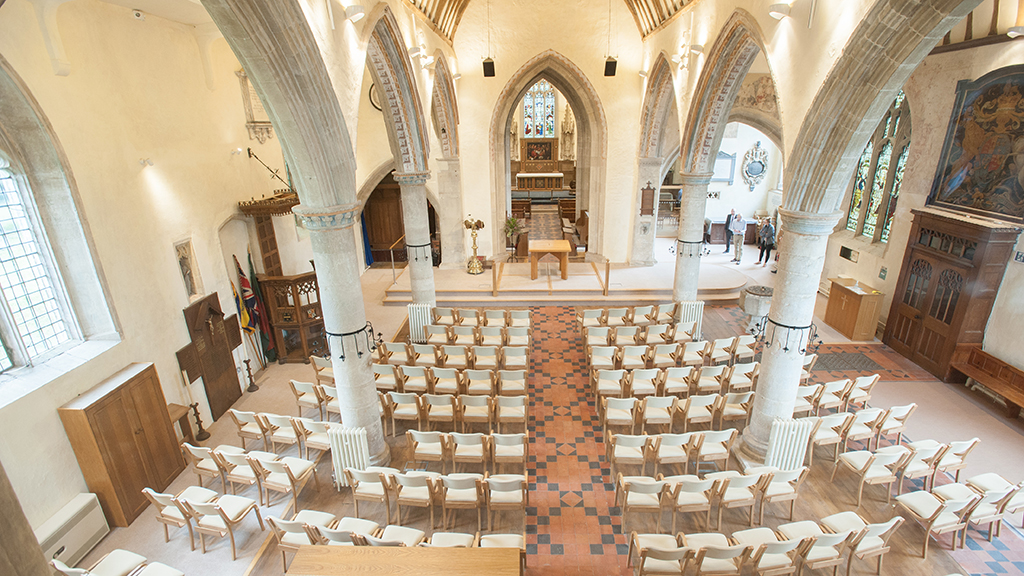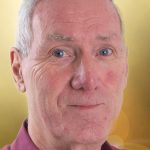 By
Dave Hall
A soft-handed approach was called for when JBKS Architects renewed the interior of an historic Grade 1 listed building.
St Mary's, Purton, a lovely old church in Wiltshire, needed new heating, lighting and toilets. It had a small kitchen as well – but all of it had to be transformed while many historic elements were protected, including The Last Supper in the ornamental screen behind the altar. A work of 17th century Dutch painter, Jacob Jordaens, it was given to the church by the dowager Countess of Shaftesbury in 1782, stolen in 1994, returned from the United States in 2001, badly damaged, restored and finally brought back to its historic location in 2004!
A church has been in the ancient village since 688, as part of Malmesbury Abbey.
The current project involved replacing the Victorian bench pews with upholstered stackable wooden chairs, easily re-arranged or cleared away. All the walls were repaired and limewashed. There is new energy-efficient heating and new lighting adds brightness and picks out the ancient wall paintings.
Perhaps the most radical intervention is the inclusion of three glass screens. The biggest is in the west arch, closing off the ringing chamber. Clear glass panels are supported by a powerful oak wooden cross. The other two separate the Lady Chapel as a place of quiet prayer.
Jeremy Bell, a founder member of the JBKS team, said: 'It has taken years to plan with many problems to overcome, but we were delighted that our work received a high degree of satisfaction from the congregation. One member told me, "You have kept everything that is old and important and added a new sense of excitement." The work we were asked to do will enable the church to grow and thrive well into the future. It has lost none of its beauty but has gained much-needed flexible space and facilities, for more people to use and enjoy. It is tidy, ordered and peaceful, making one feel good in it, reflecting the message of the Christian faith.'
• JBKS Architects will be on stand H8 at CRE National 2021
Book your tickets to CRE National! – and save up to £5
Seminar Guide – See the complete guide to seminars and special features at CRE National 2021
Welcome Back – See an online version of the CRE National 2021 'Welcome Back' brochure
Our next exhibitions
CRE News
Your new 60-page products and services guide. Nothing beats reading it!