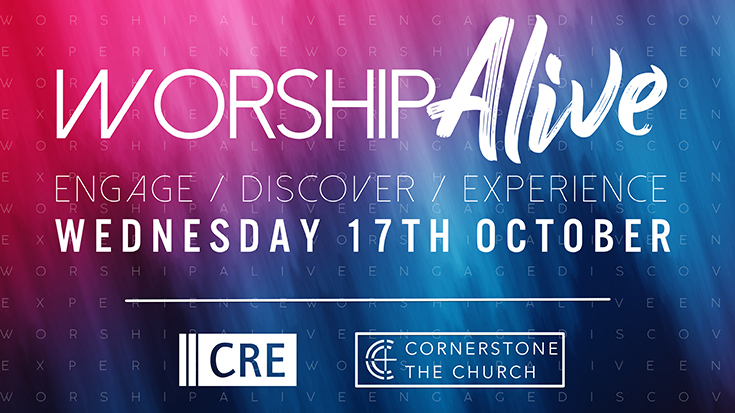 Back by popular demand, Worship Alive! (11am-3pm, Wed 17 Oct) offers historical perspectives, practical seminars and technical instruction for anyone leading worship in their local church
See the complete Worship Alive! programme here
The theme at this year's Worship Alive! is His Presence and features contributions from a number of people including record producer and author Les Moir, vocal coach Mark Beswick, Pastor Chris Demetriou, and event manager Mike Maidment.
'We'll look at everything from how those in biblical times ushered in the presence of God and maintained and revered his presence, right through to how the current Christian music scene can compose in a way that encourages others to enter God's presence,' explained Pastor Chris, who has been a record producer and songwriter working with Cat Stevens and the late David Bowie, among others.
A Q&A panel will give you time to bring your thoughts and questions to some key people responsible for shaping the UK Christian music scene, providing valuable insight for any aspiring musician, songwriter, worship leader or even congregation member.
An evening of praise, a few miles away at Cornerstone the Church in Walton-on-Thames, will feature live worship led by a range of guest artists.
Join us at CRE 2018 to engage, discover and experience worship in His Presence.
• Worship Alive! runs from 11am-3pm on Wednesday 17 October only
Complete Worship Alive! programme
Complete seminar programme 2018
Download the programme