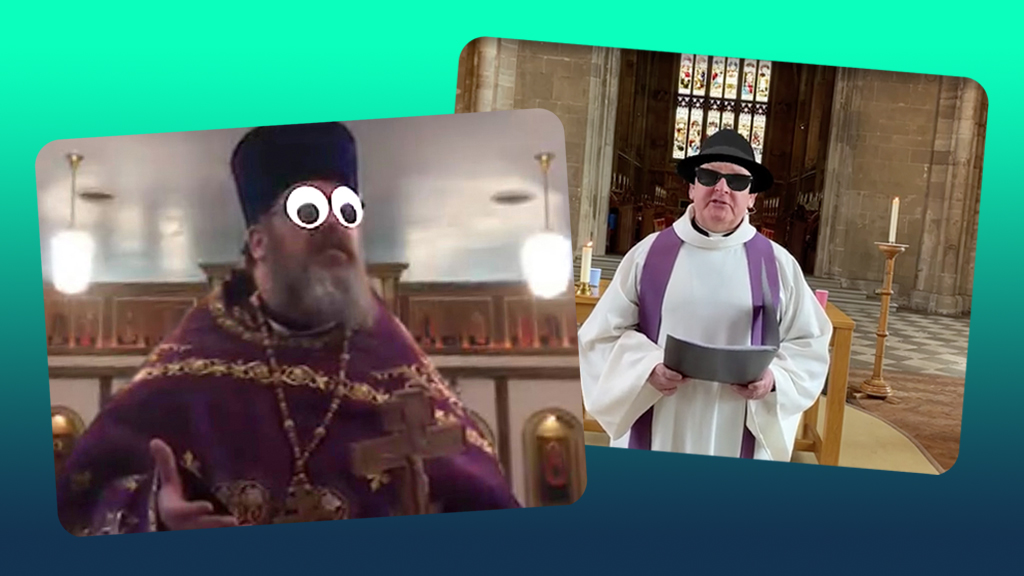 By
CRE
Thousands of churches, often heroically, continued their ministry of worship and preaching during lockdown – by taking their services online.
In a matter of months, new skills were learned, sometimes under extreme pressure. One year on, the idea of local churches live streaming their activities on a permanent basis is here to stay. But where to from here? CRE National 2021 will offer visitors the opportunity to hear and learn from a range of experts who spend their professional lives helping people buy the right technology and develop the skills required. Click here to see the exhibition seminar programme.
Of course, as is the case with any live event, things have sometimes gone hilariously wrong. To celebrate these moments CRE teamed up with online comedy magazine Ship of Fools in a search for the funniest online church gaffes. The four finalists are below.
Scroll down to enjoy these moments of unintended comedy and vote for your favourite in our online Streaming with Laughter poll. The results will be published before CRE National 2021 – where you can find out how to avoid similar calamities!
See the clips!
Vicar on fire – Revd Stephen Beach, Vicar of St Budeaux in Plymouth gets into a spot of bother during an online worship experience.
Cat and cassock – The Dean of Canterbury Cathedral, the Very Revd Dr Robert Willis, discovers his inner cat during a Bible reading.
Drummer v foliage – The worship drummer of First Church of the Nazarene in Marietta, Georgia, does spiritual warfare with errant foliage.
Blues Brothers worship – Revd Vaughan Roberts leads livestream worship at St Mary's in Warwick with the comedy filters turned on.
Vote here!
Vote for the funniest online church fail below. Click on the image of your choice, and then click the Vote button. Thanks for taking part!
Book your tickets to CRE National! – and save up to £5
Seminar Guide – See the complete guide to seminars and special features at CRE National 2021
Welcome Back – See an online version of the CRE National 2021 'Welcome Back' brochure
Our next exhibitions