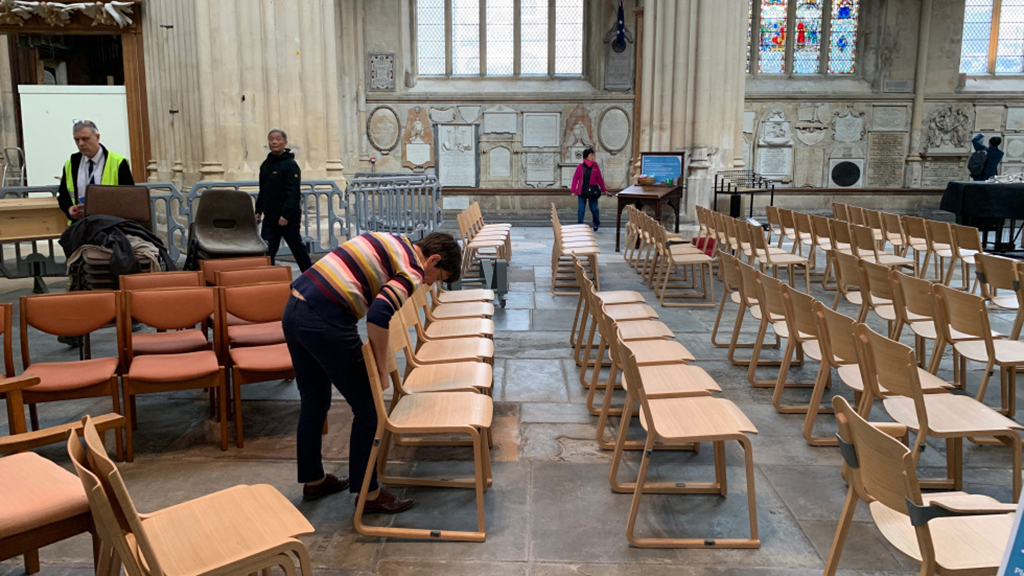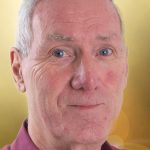 By
Dave Hall
Inflexible and uncomfortable seating was just one of the problems in Bath Abbey's 'statement of need' – at a time when it was also expected to 'strengthen links with local communities'.
The mid-19th century pews, designed by architect Sir George Gilbert Scott, had to be removed – a decision that attracted nationwide media attention and was disputed by the Victorian Society.
'Taking them out will enable us to open up the abbey's nave and side aisles to all and make it possible for people of different physical abilities to sit where they choose,' said Bath Abbey's Rev Edward Mason. 'Stackable chairs mean the nave can be used for a wide variety of traditional and contemporary worship and we can restore the abbey to the community use for which it was first designed.'
The abbey successfully won the case – but the decision to install a wooden stacking chair from UK-based company Trinity Church Furniture, an exhibitor at CRE National 2109, was not made lightly.
The chosen chair, called Theo, was designed in 2009 by British furniture designer, Simon Pengelly. It was created specifically for use in church buildings and has won the Church of England's 'Design a Church Chair Competition' and been recognised by the Worshipful Company of Furniture Makers as 'outstanding'. It has since gone on to earn recognition in the wider design community, picking up accolades from Design Guild Mark, Reddot Design Award and The Wood Awards.
The north side of Bath Abbey is the focus of phase two of the 'Footprint' project with works to the floor, heating and ledger stones predicted to take approximately one year to complete. This will be followed by the third and final phase on the south side of the abbey.
• Trinity Church Furniture are on stand S23 at CRE National 2109
> Who's exhibiting at CRE National 2019?
> Book tickets for CRE National 2019