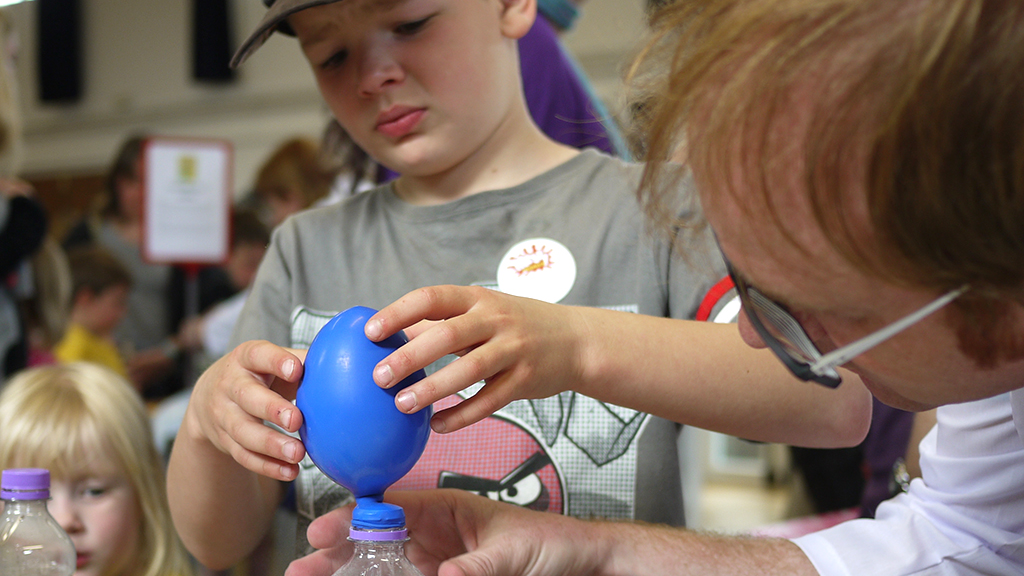 By
CRE
Introducing the wonder of our world to children, parents and carers is the idea behind Messy Church does Science – featured on all three days of a major conference at CRE 2017.

David Gregory, senior minister at Croxley Green Baptist Church, will show how simple experiments can help children, parents and carers enjoy science and find faith. 

At Croxley Green, 'Dr Dave', who will serve as Baptist Union president in 2018-19, helps lead the Messy Science Lab and has edited a new resource Messy Church Does Science. A recent Messy Science afternoon event at Rutherford Appleton Laboratory was so heavily subscribed that a morning session had to be added.
Messy Church founder and team leader, Lucy Moore said, 'We've enjoyed three Messy Church Does Science Roadshows in Cheltenham, Ely Cathedral and at the Rutherford-Appleton Lab and we've seen at each how one excited families are by the opportunity to do hands-on science in a Messy Church setting. It's a great way to get families together to have fun, ask questions about science and faith,, become intrigued by the world around us and by the God who made the world.'
Using hands-on activities to explore Bible stories, Messy Church is church for people who don't do church – providing a 'safe' space to encounter the Christian faith. CRE exhibitor BRF, who resource, support and enable the project, will run three, two-hour conferences on the project, one on each day of CRE 2017, looking at different aspects of the Messy phenomenon.


Tue 17 Oct 11am – Starting and Sustaining a Messy Church

Ways forward with discipleship in a Messy Church context that challenge any form of church to do discipleship better – plus a chance to try out Messy Church does Science activities.


Wed 18 Oct 11am – Theology from the Mess

Being Messy, Being Church: a forum for all who are interested in the wider learning and implications of Messy Church – including ecclesiology, theology, mission and discipleship – and how this applies to the whole of church.


Thu 19 Oct 11am – The Big Messy Meet-Up

An update of the latest Messy projects, with particular reference to discipleship and vintage pilots, plus a final opportunity to try out Messy Science.


There is no extra charge for attending the Messy Church conference at CRE and no need to pre-register for it, though you are advised to arrive early to be sure of a seat.

Messy Church Does Science activity photos © The Bible Reading Fellowship on Flickr licensed under CC2.0