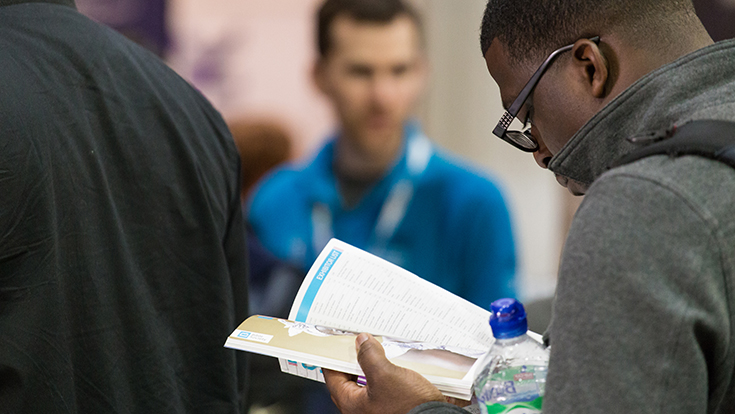 This page lists all the exhibitors booked for CRE North 2019. If you are an exhibitor and would like to book your place at CRE North 2019, please follow this link to the Choose your stand page.
Exhibitors
Access Insurance
Afterworknet
All Nations College
Alliance of Town & City Chaplaincies
Alpha Furniture
Amana trust
Ambassadors Football
Andrew Silley
Anne Wray: Independent Financial Adviser
Anthony J Smith
Aslan Christian Books
Audioworks Ltd
Baart Harries Newell
Barnabas Fund
B&H Sound
Believers LoveWorld
Bible Education Services
Bible Society
Breaking the Power of Secularism
BRF (Bible Reading Fellowship)
Cambron Software
Capernwray
Care for the family
Casala
CCLI
CCPAS (now thirtyone:eight)
Charities Aid Foundation
Charity Bank
Charles Farris
Christian Endeavour Holidays
Christian Friends of Israel
Christian Guild
Christian Jobs
Christian Watch
Christians in Sport (Sport Ministries UK)
Church Army
Church Desk
Church Edit
Church Tools
Church Urban Fund
Churches for All
Churches Together in Britain and Ireland
CLC Bookshops
Cliff College
CofE Ministry of Sport Initiative
College of St Barnabas
Compassion
Core Conservation
Cornerstone Resources
CPL Chartered Architects
CPO
Creation Ministries International
Ebenezer Senior Homes Haifa
Ecclesiastical & Heritage World
Ecclesiastical Insurance
Embassy Bus
Essential Christian
Evangelism Explosion
Faithspace
Feed the Hungry – Hand to Hand
Fine Art Restoration
Fullers Finer Furniture
Futurekraft
GM Street Pastors
Good News Colouring Book
Good News Newspaper
Gopak
Green Pastures
Hayes and Finch
Hazelton Mountford Insurance
Holy Socks
Hope Now
Hymn Technology
ICS Church Furnishers
IE Brand
iKnow Church
Imaginative Creative Education
Innervation Trust (Isingpop)
Isingworship
Israel Ministry of Tourism
Jacob's Pillows
Juliet Hemingray Church Textiles
Kevin Mayhew
Key to Life
Kingdom Coffee
The Leprosy Mission
Lifewords
Lion Hudson
The Little Worship Company
The Lodge Trust
London School of Theology
LWPT (Leaders of Worship and Preachers Trust)
MAF
Makerfield Systems
Mattersey Hall College
McCabe Pilgrimages
Meaningful Chocolate Company
Mellor and Mottram
Midshire Business Systems
Ministry of Music
Moorlands College
Nazarene Theological College
New Day
Nicholas Hobbs
Nicodemus
Novum AV
Parish Pump
Phasic
Pilgrims' Friend Society
Piranha AV
Postal Bible School
Priory Automotive
Reach
Reprotec
Richard King Systems
Rock Tech
Rosehill Furniture
Scripture Union
Send a Cow
SF Furniture
Siloam Christian Mintsries
Silver Servers
Society for Distributing Hebrew Scriptures
Sons & Friends of the Clergy
Sports Chaplaincy UK
Spring Harvest
SPUC Evangelicals
Spurgeon's College
St Andrew's Bookshop
Star Advertising
Tai Shing Diary
thirtyone:eight (formerly CCPAS)
Thornleigh Hotel
Transform Europe Network
Treske
Trinitas Church Insurance
Tyn Y Nant Christian Centre
Unistage
United Reformed Church
Univoxaudio
USPG
Walk Through the Bible
Wigwam
Wippells
World Vision
Worldwide ChristianTravel
Yeldall Manor
Yes Cards
Youth for Christ
> Who's exhibiting at CRE North 2019?
> See the seminar programme for CRE North 2019
> Who's exhibiting at CRE Sandown Park 2019?