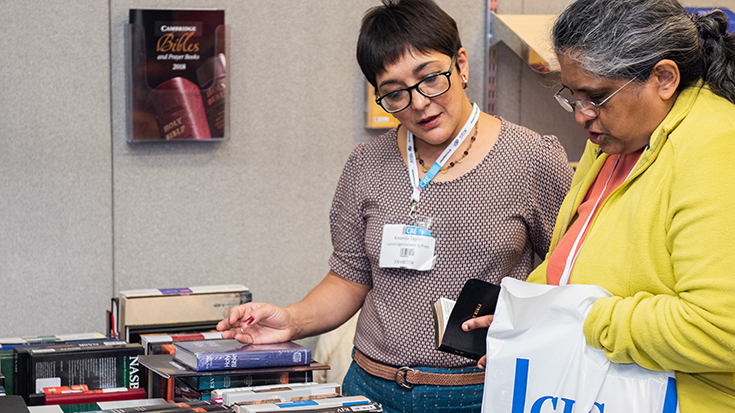 > Book tickets for CRE National 2019
With Christian bookshops becoming harder to find in the high street, CRE offers visitors a chance to browse through and stock up on the latest titles – and discuss forthcoming publications with their publishers.
Thousands of books are available at a number of CRE outlets, many offered at a special discount exclusively to our visitors.
CLC's Daryl Wearring said: 'Virtually everything at our CRE bookshop is at reduced prices, and we have a range of the best new titles, church resources, children's books, Christmas and Easter reading, gifts, bibles – and much more. We also offer a free book from a selected range for all customers. And every purchase helps support global mission projects around the world. This includes a new project to fund Spanish Bibles for Venezuela and Bolivia – two of South America's poorest countries.'
> Book tickets for CRE National 2019
> Who's exhibiting at CRE National 2019?