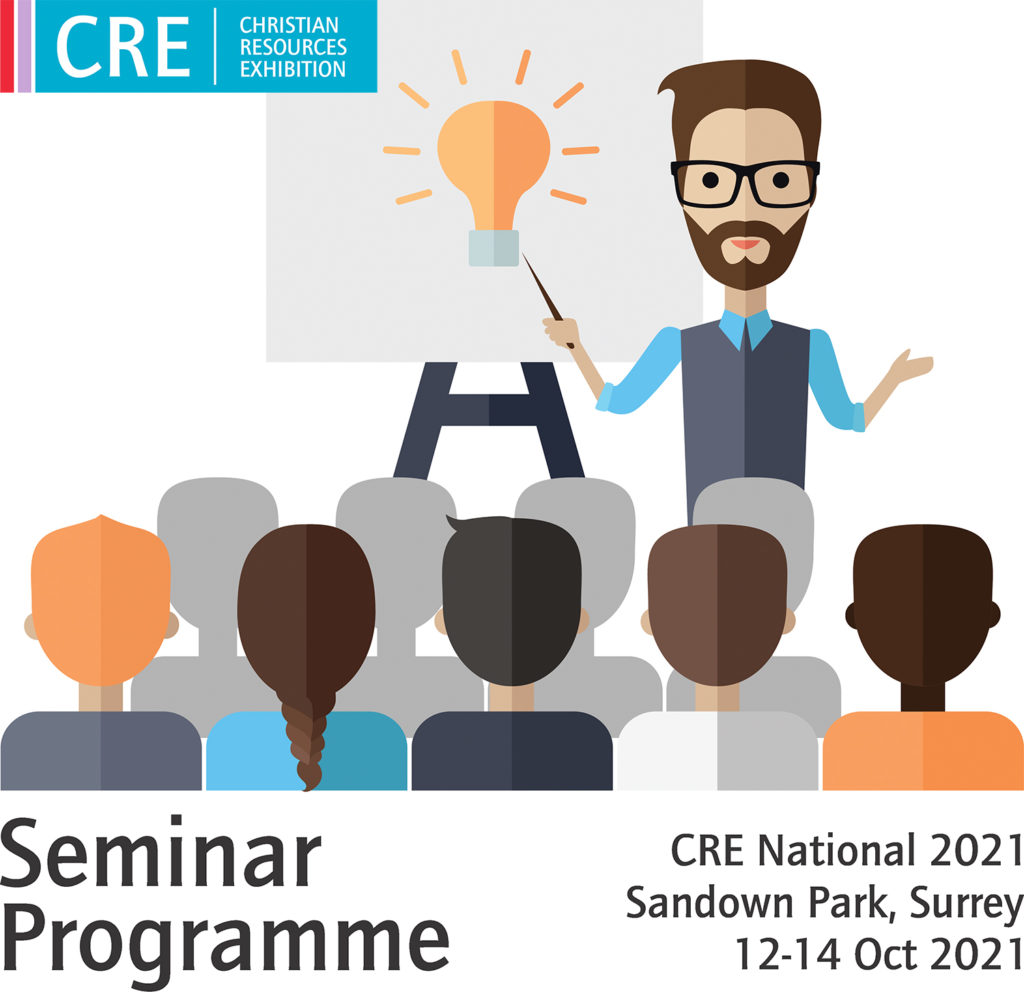 Follow the link below to see and print out the seminar programme for CRE National 2021:
CRE National 2021 seminar programme
More than 50 seminars and special features will enrich and inspire your day at CRE, including:
Church Digital – Communicate or Disintegrate
Church Universal – Windrush: Exploring the Legacy
Church Worshipful – Mission Worship Wednesday
Church Resilient – Faith and Finance
Church Gen Z – Youth Workers' Day
Church Connected – Home Groups Conference
Church Creative – Arts: A Celebration
Find the Exhibition handbook here.
Book your ticket today for as little as £3!
For more information, download our seminar programme and check out our brochure.