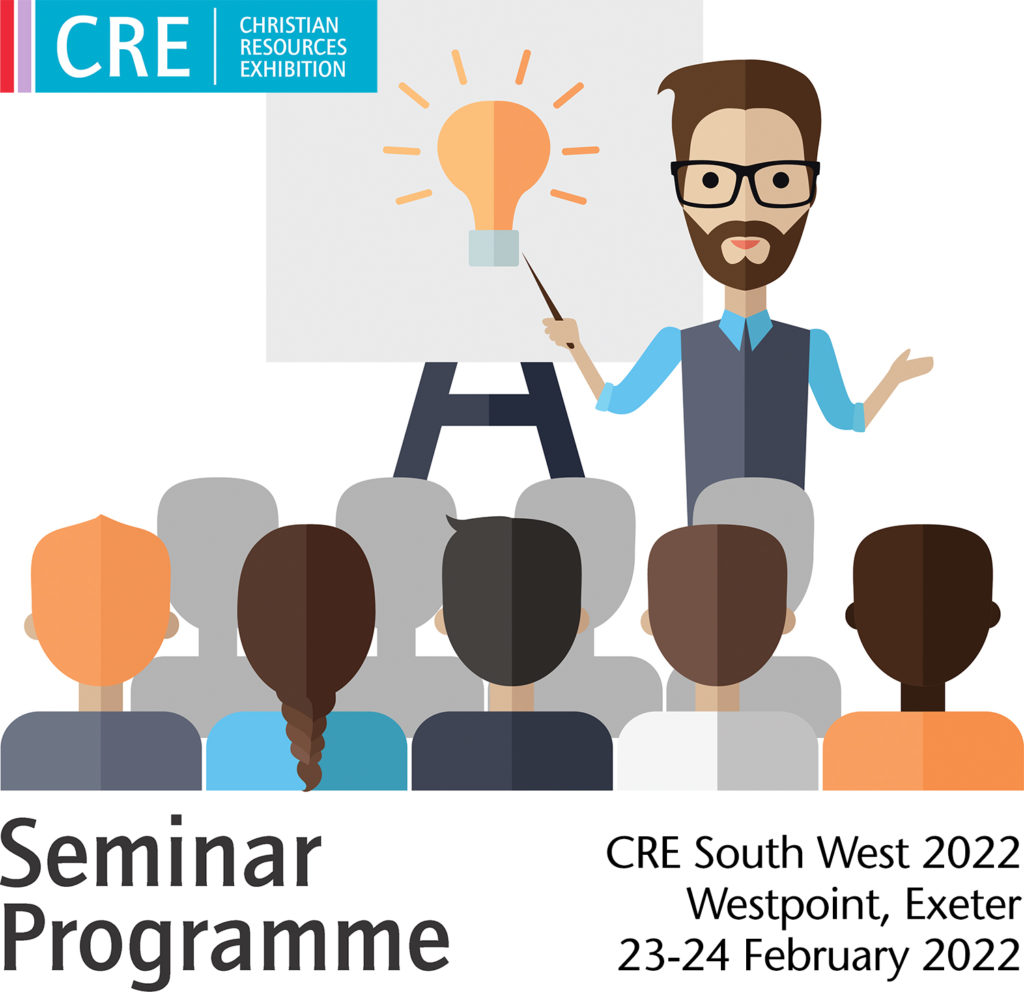 Click the link below to see and print out the seminar programme for CRE South West 2022:
CRE South West 2022 seminar programme
Our seminars and special features will enrich and inspire your day at CRE, including:
Church Gen Z – SWYM (South West Youth Ministries) will offer your church new ideas for effective work with young people.
Church Digital – Discover how effective use of social media and live streaming, a vital part of church life during the pandemic, will help your church adapt and thrive.
Church Resilient – Your church may be among those facing a decline in donations during the pandemic. Among others, David Saint, of Action Planning, will help you respond positively to changing patterns of giving.
Church Rural – Learn how your rural church can plan projects, apply for grants, work with local communities, get help with building maintenance and organise special events.
Mission on the Map – With new opportunities in world mission expected to open up beyond the pandemic, Mission on the Map, featuring organisations from SWAN (South West Agencies Network), will help us make the most of them.
Book your ticket today for as little as £3!
For more information, download our seminar programme and check out our brochure.