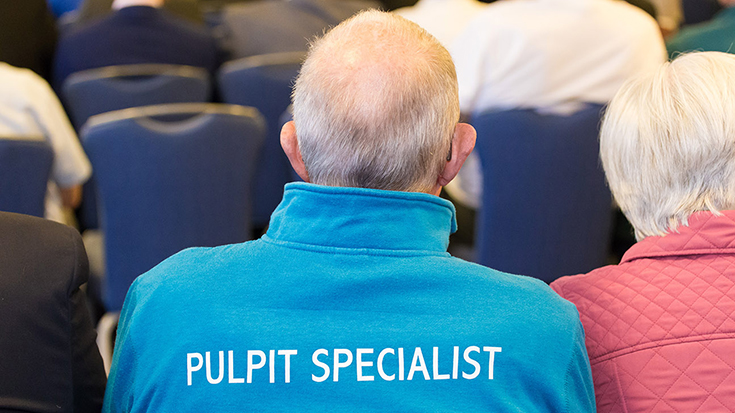 Church Times Live – Thursday 18 October, 11am-3pm: The UK's leading Christian weekly, Church Times, goes 'live' for the first time in its 155-year history at CRE 2018. Be part of a day when the paper lifts the lid on editorial judgements and opens up discussion on three key areas – the environment, worship and young people.
Evangelical Alliance seminar stream – The Evangelical Alliance, which represents 2 million evangelical Christians in the UK, is hosting seminars on its own extended stand at CRE, covering some key subjects in 12 seminars – across all three days of CRE 2018.
Worship Alive! – Back by popular demand, Worship Alive! (11am-3pm, Wed 17 Oct) offers historical perspectives, practical seminars and technical instruction for anyone leading worship in their local church. The theme this year is 'His Presence' and features contributions from Les Moir, Mark Beswick, Chris Demetriou, and Mike Maidment.
Millennial leaders' survey – For our churches to survive and thrive, Christian millennials in leadership need to be understood, encouraged and resourced. An exhaustive survey on their specific views and needs will be unveiled for the first time at CRE 2018 by Simon Barrington of Forge Leadership Consultancy, in association with Bible Society and Redcliffe College.
Cindy's Bar – Head towards the far end of Surrey Hall for music, chat, discussion and laughter with your host, Rev Cindy Kent MBE, and special guests including Ministry of Music, Marilyn Baker, Bryn Haworth, and Stuart Townend, among others.
Youth and children's Zone – What does today's digital world look like for young people? How can we support an increasing number facing mental health issues? What are the best ways to reach their unchurched families? Where can we find resources to help young people engage in the Bible in a practical and creative way? These and other key questions will be addressed in the Youth and Children's Zone at CRE 2018, hosted by Youth for Christ.
Photo: Cremetti Commercial