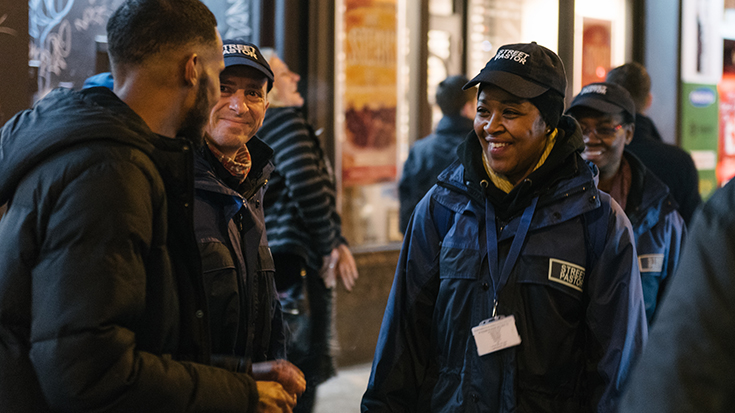 Social engagement is growing theme at CRE with a number of exhibitors specialising in reaching out to marginalised people.
A re-purposed tour bus, providing emergency shelter and support to vulnerable adults in Greater Manchester, is one such initiative and the bus will be on display at CRE North.
'Our 14 berths mean 5,110 nights off the street in one year,' explains Embassy bus founder Sid Williams. 'It's a creative response to an urgent need. We would love to meet people at CRE North who share our vision.'
The bus is staffed with a skilled permanent manager and a team of highly-trained and caring volunteers – though more are always needed. It provides safety and rest to help people face the process of finding permanent accommodation and restoration. It also gives them a place to make connections to other organisations and agencies, empowering them to get back on their feet.
Street Pastors are trained volunteers from local churches who patrol town and city centres on weekend nights listening, caring and helping. Greater Manchester projects include Bury, Rochdale, Oldham, Salford, Eccles, Stalybridge, Glossopdale, Stockport, Manchester South and Manchester City Centre. All work in collaboration with police, local councils and other statutory and voluntary agencies, and have been recognised as making a significant contribution to ensuring the welfare of those enjoying the 'night-time' economy.
Meanwhile, Green Pastures buy property for churches and Christian charities so they can house homeless people in their area. The charity provides all the paperwork, expertise and ongoing support to operate a successful supported housing project. Through their network of more than 55 partners (churches and Christian charities), they house and care for more than 930 people in the UK.
A visit to CRE is vital if you and your church want to find out how to learn from and join forces with these key ministries.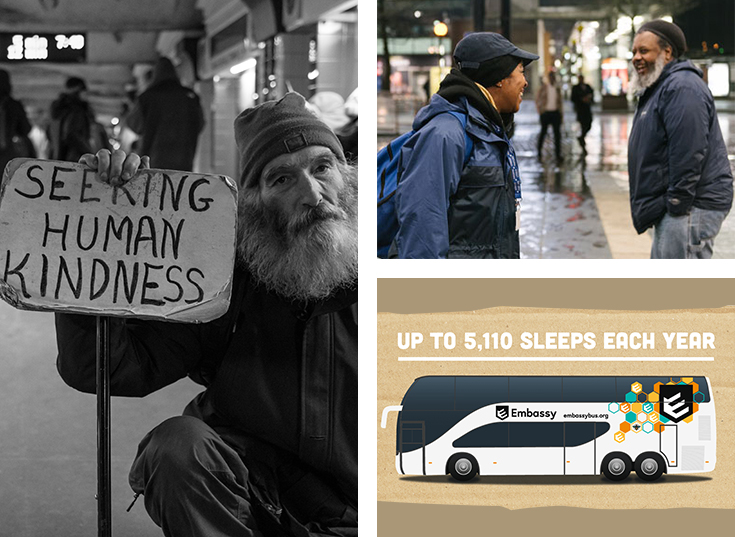 > Who's exhibiting at CRE North 2019?
> Who's exhibiting at CRE Sandown Park 2019?
Main photo: Hannah Beatrice
Photo of homeless man by Matt Collamer on Unsplash