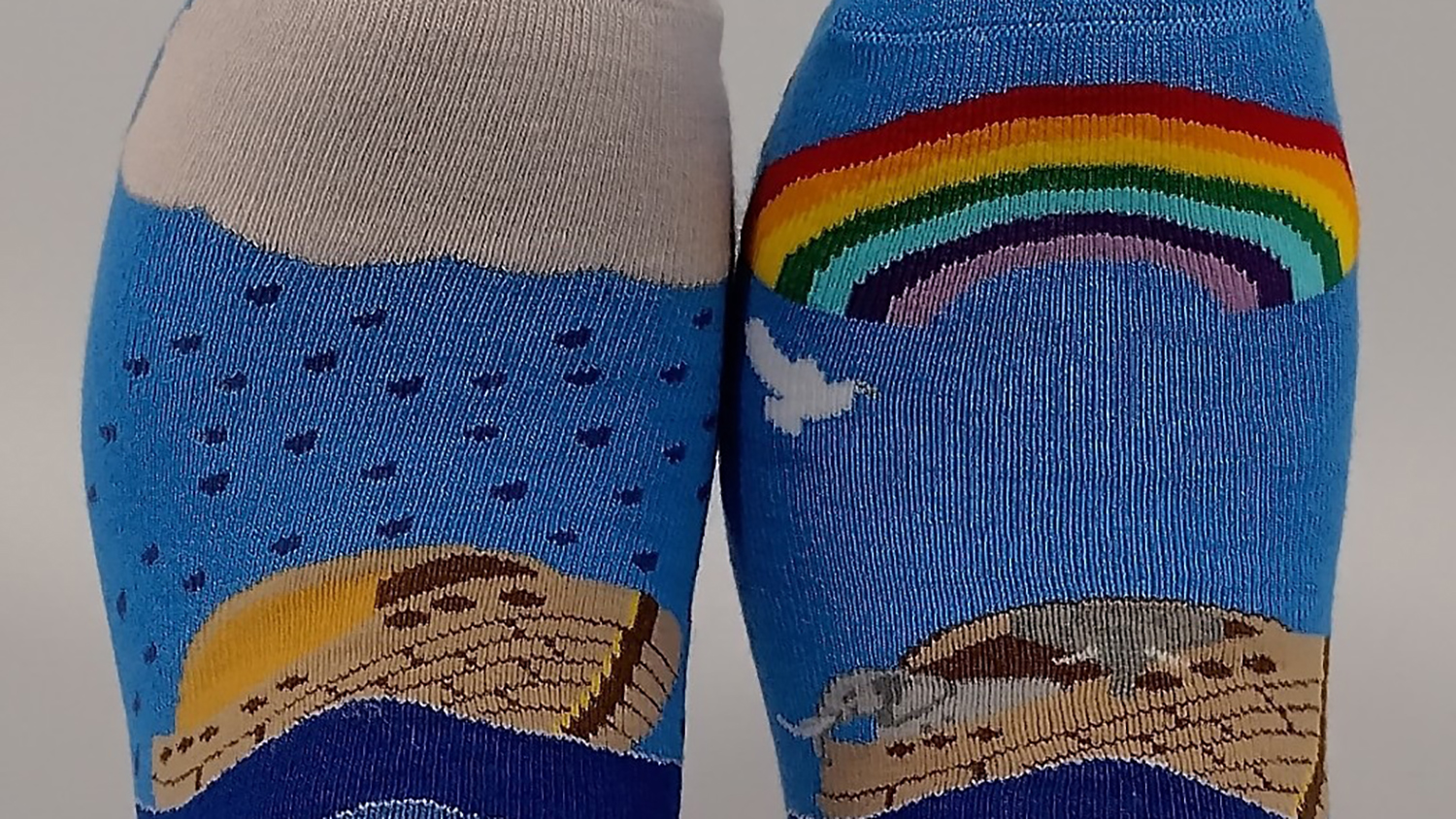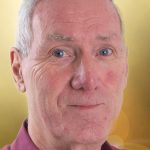 By
Dave Hall
The trunks go topsy-turvey on the new ark and rainbow slipper offerings from Holy Socks – available at next week's CRE Midlands.
Designed as the perfect Christmas gift for that got-it-all-already relative or reverend, they're the latest creation from foot-friendly exhibitor Margaret Wylie.
'The elephants on the ark look upside down but only until they're on someone's feet, then they look the right way up,' explains Margaret, who will bring her current collection of faithful footwear to Solihull from Newton Stewart in Scotland. 'I write an original story – inspired by a biblical verse, character or subject – for all our sock designs. One of the stories on this leaflet is a conversation between two elephants. They compare being turned the right way up to becoming a Christian. They also discuss contemplation and asking God questions.
'We've teamed them with a pair of ark and rainbow socks a favourite design for a few years now. The socks do look the right way up to anyone who sees them!'
The design comes in all sizes from baby size to adult 7 to11. Margaret will also bring lots of children's designs including her Christmas donkey, Jonah and the whale and found sheep – all ideal stocking fillers, particularly for children's church presents.
Then there are her Glory Golf Balls and a wide selection of Holy Socks for adults.
'One of the original ideas of Holy Socks was that they were a gentle introduction to the Christian faith,' she explains, 'and Christmas is the ideal time to give someone a wee gift which can have a big impact.'