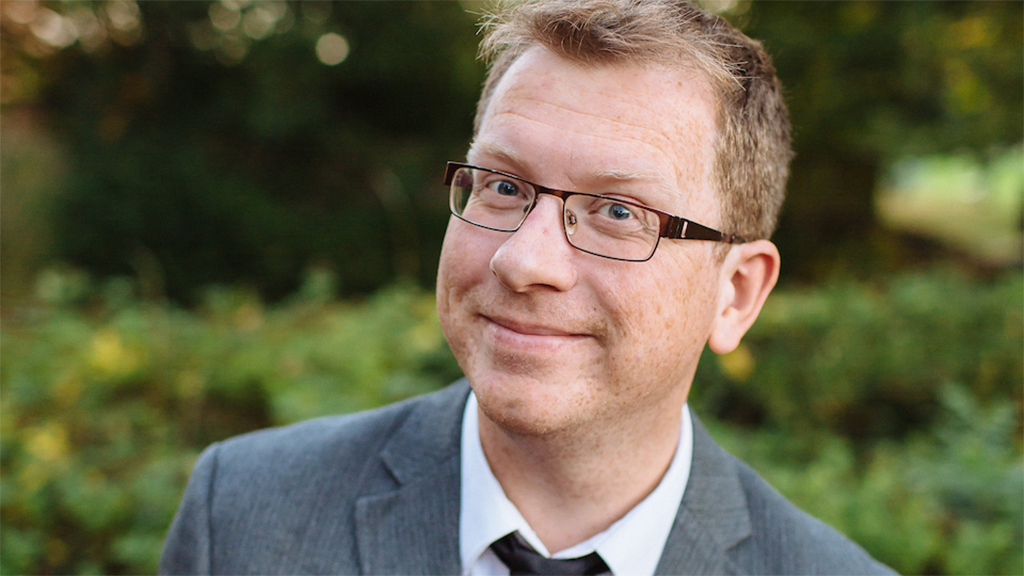 By
CRE
Scrooge, Santa, Slade and a snoozing Saviour are all part of a fun and forgotten history of Christmas, to be presented at CRE2017 by award-winning comedian Paul Kerensa.
A practising comedian and writer for more than 15 years, Paul admits he has been 'practising as a Christian for a little longer.' He's become the BBC's go-to guy for gagging up new sitcoms, helping writing teams win Best New Sitcom for Miranda at the British Comedy Awards and Best Sitcom for Not Going Out at the Royal Television Society Awards. More recently, he has written for Chris Evans' Top Gear.
 
His new book, available at CRE in October, will be 'a new appreciation of the complicated relationship between the Church and the festival of Christmas.' In it he explains how Let It Snow! Let It Snow! Let It Snow! and The Christmas Song were both written in a sweltering summer heatwave and that King Herod had a wife called Doris. Also, according to 'a reliable legend', St Nicholas was the first to use an automatic door.
Introducing the book at CRE, Paul's talk will be packed full of comic moments, visuals and even music.
'It may only be October,' says Paul, 'but the shops have decided Christmas starts in September, so at least we'll be feeling festive in a churchly way.'
He's a regular at festivals such as Spring Harvest, New Wine and Greenbelt where he brings his trademark Powerpoint presentations full of silliness, songs and spoof gameshows such as Biblankety Biblank and Catchpharisee.
 
'I've always loved being among fellow believers. Mine is a potentially lonely job in an industry not known for its sympathy towards people of faith,' he says. 'CRE is a great chance to equip us with what we need to get our jobs done and make a difference in this world. I'm always delighted to be part of it. I come away used as a resource, but also resourced myself!'
 
Paul Kerensa will speak at CRE2017 at 2pm on Tue 17 Oct. He will also be a special guest of Rev Cindy Kent MBE, at lunchtime in Cindy's Bar.