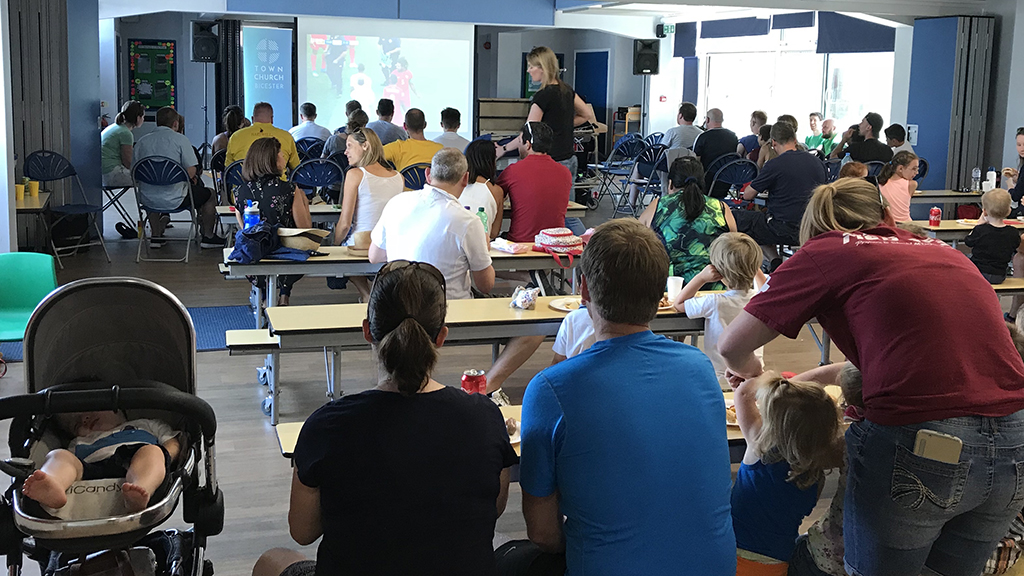 By
CRE
As World Cup fever grips the nation, Christians in Sport have told us of several churches showing the matches on big screens.
Before the little maestro had to fly home with the rest of the Argentinian squad, one church in Yeovil ran a 'Messi Church'. Meanwhile, Town Church, Bicester (pictured), hosted a World Cup Sunday with five-a-side football tournament and BBQ. They shared a short gospel message before showing England v. Panama on a big screen. Town Church's Jonny Reid, said: 'It was great to welcome loads of people who wouldn't normally think about coming to church and it gave them a chance to hear more about Jesus.'
It's not too late to download a series of free World Cup resources in Christians in Sport's Mission Pack that features a new multimedia World Cup quiz, an evangelistic short film, a guide to creating a 'fan zone' and a collection of school resources. The pack has already been downloaded more than 900 times.
'While the World Cup is dominating the headlines at the moment, it only comes along every four years,' said Christians in Sport's Ed Mezzetti. 'Let's not see it as a one-off. Would Wimbledon tennis or the Ryder Cup golf work better for your church? We need to keep sport and big sporting events on the radar if we are to reach millions of people in this "nation" of sports lovers.'
Christians In Sport are on Stand A36 at CRE North (13/14 Mar 2019)