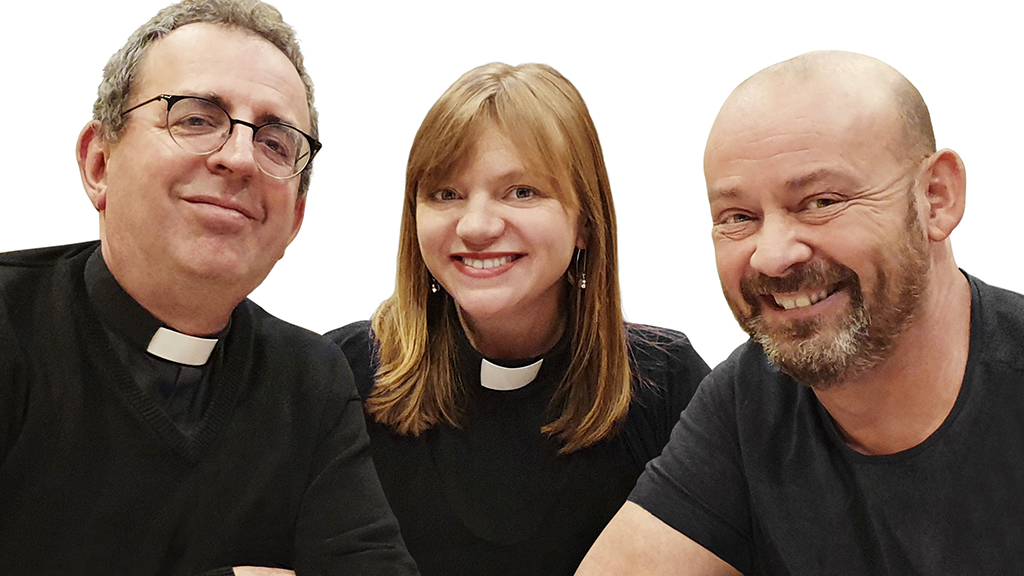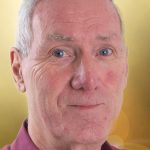 By
Dave Hall
It's an unlikely title for a BBC radio series but the formula has proved so popular that a book containing the best moments is launched next week.
Three Vicars Talking (SPCK) brings together Revd Richard Coles who particularly loves funerals ('where you go into the mystery of God'), Revd Giles Fraser who loves baptisms ('where you enter into the body of Christ, you're reborn') and Revd Kate Bottley who particularly loves weddings ('they have really good canapes and champagne and I get to wear nice shoes!')
'Baptisms, weddings and funerals are the three great pillars of our job,' said Coles, who has reported from CRE for BBC Radio 4. 'I think funerals are the greatest privilege of what we do'. The three share stories of poignant deathbed moments and funerals which didn't go quite to plan. They discuss handling pain and fear, funeral etiquette, unusual requests and funerals which have been especially hard – including Fraser burying his best friend and having a crisis of faith after a child's funeral – as well as their often-outrageous plans for their own 'sending off'.
Covering marriage, the three discuss unusual wedding requests, including Coles being asked to dress as Long John Silver for a pirate-themed wedding. Bottley, who was a special guest at National CRE in 2015, divulges her wedding 'tool kit' (including sewing kit, spare shoes and socks, and a spanner). Ultimately, all three agree that weddings can be 'utterly beautiful and wonderful.'
The three discuss baptising premature babies and baby loss with Fraser sharing how the death of his brother as a baby still has a lasting impact on him. Yet there is time too for discussing lighter subjects, including unusual baby names and traditions, the logistics of baptising babies when you're short and a lively discussion about favourite fonts!
Reflecting during lockdown, the three consider Easter 2020 to be 'the weirdest in our careers' (Coles), while Fraser describes it as 'the most Eastery, certainly the most Lenten Lent I've ever been through'.
The three also consider what the church will look like post-lockdown, sharing their hopes and fears.
Click here for more information.
Photo: Neil Morrow, BBC
Join our mailing list to make sure you receive a free copy of the CRE At Home 2020 handbook, which will be posted in October
Our next exhibitions
CRE South West 2021 – 17-18 March 2021
Westpoint, Exeter
CRE National 2021 – 12-14 October 2021
Sandown Park, Surrey