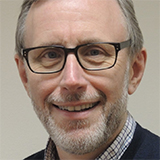 Clergy wellbeing: Are our churches doing enough?
Jeremy Moodey, Sons and Friends of the Clergy
Thursday 19th October, 12 noon, Room 2
Clergy stress is a growing issue in the C of E, with debates in the last two General Synods. Is the church doing enough and how can other organisations help?
In this seminar you will:
• Understand the key issues affecting clergy wellbeing – including finances and stress
• Find out where the C of E debate about a 'clergy covenant' is heading
• Learn about clergy debt and marriage breakdown – two hidden issues
• Discover how charities like Sons and Friends of the Clergy can help
Back to the seminar speakers
See the complete seminar programme
Share this page