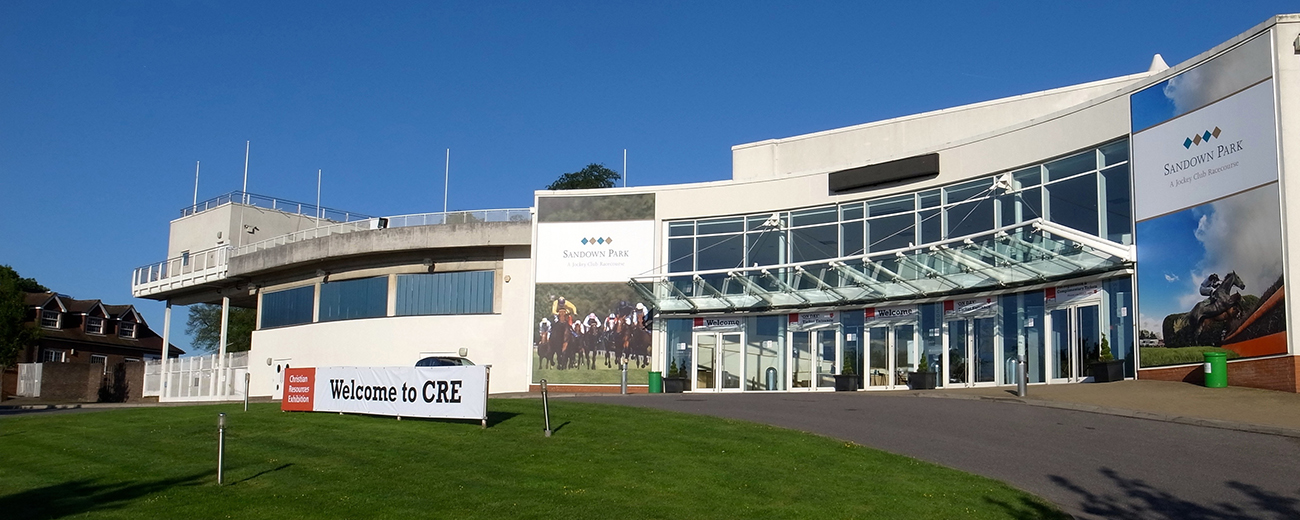 By
CRE
Under new management that looks very familiar, CRE returns to Sandown Park this year (17 to 19 October 2017).
The largest annual exhibition of its kind in Europe, CRE is now owned by Stephen Goddard, its media consultant for more than 25 years.
'Last May, the Bible Society decided to focus on its core mission of offering the Bible to the world and purposed to find a new home for CRE or close it down,' said Goddard. 'Offering a host of new ideas and initiatives in a fast-changing world, CRE is a strategic event in the ecclesiastical calendar. We have therefore pulled together a team with vast experience of running the exhibition successfully.'
CRE's founder, Gospatric Home, is its new honorary president. Brett Pitchfork returns as event director. All the sales and administrative staff have worked at some time for one or both of CRE's previous two owners.
'The first thing we did was to listen to hundreds of exhibitors, the majority of whom wanted CRE to return to Sandown Park, its home for 28 years until 2014,' said Goddard. 'They also asked if it could run for three rather than four days. We therefore decided not to take up the dates reserved at ExCeL in May 2017 and instead return to Sandown Park (Oct 17-19, 2017).
'We are working hard to put together an exhibition which builds on the experience of the past yet will present fresh ideas, products and suppliers to church leaders and members.'
If you would like to exhibit at CRE 2017, please go to the Choose your stand page, or contact one of the team below.
Contact
Carol Malpass, Sales Manager
carol@creonline.co.uk
0161 250 2467
Brett Pitchfork, Event Director
brett@creonline.co.uk
0161 250 6297
Steve Goddard, Managing Director
steve@creonline.co.uk
0161 250 2701
David Ramsay, Sales Manager
david@creonline.co.uk
Photo: Georgie R