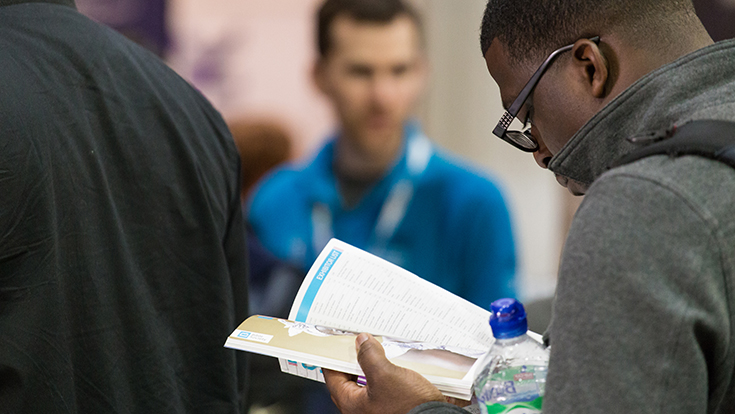 From youth work experts to mission agencies, and from furniture makers to heating suppliers, more than 200 exhibitors at CRE Midlands 2020 offer you idea after idea. For the complete list of who's who among our exhibitors, please scroll down this page.
Book your ticket here for CRE Midlands 2020!
If you are an exhibitor and would like to book a place at CRE Midlands 2020, please go to the Choose your stand page.
Exhibitors
Access Insurance
Action Planning
Agapé UK
Alpha Furniture
Amana Trust
Ammerdown Centre
Andrew Silley
Anthony J Smith
API communications
Aquaid Lifeline Fund
B+H Sound
Baart Harries Newall
Barnabas Fund
Believers Loveworld
Bible Society
Birmingham City Mission
Blazing Grace
Capernwray Hall
Care for the Family
Christian Copyright Licensing Ltd (CCLI)
CFI Communications
Charities Aid Foundation
Charles Farris
Children's Society
Christian Guild
Church Edit
Clarity in Sound, Light & Vision
CLC Bookshops
Clergy Support Trust
College of St Barnabas
Compassion UK
CPL Chartered Architects
CPO
Creation Ministries International
Cunnings Recording Associates
Day One Publishing
DSAV: Distributed Sound & Video
Dunphy Church Heating
Ecclesiastical Insurance
EMJ Architects
Garden of Delights
Germinate: Arthur Rank Centre
Gopak
Golding Products
Good News Evenagelistic Newspaper
Green Pastures
Holy Socks
Hope at Home
Hopthorne Venues
Imaginative Creative Education
Interserve
Israel Ministry of Tourism
Kevin Mayhew
King Richard
Kingdom Coffee
Lighting Dynamics UK
London School of Theology
LWPT (Leaders of Worship and Preachers Trust)
MAF
McCabe Pilgrimages
MEB Design
Midshire Business Systems
Ministry of Music
Moorlands College
Motorcycle Funerals
NHS Blood and Transplant
Nicholas Hobbs Furniture
Nottingham Conferences
Novum AV
Parish Pump
Phasic Ltd
Pilgrims' Friend Society
Priory Automotive
Pulse Ministries
Send A Cow
Siloam Christian Ministries
Society for Distributing Hebrew Scriptures
Spurgeon's College
The Worship Zone
thirtyone:eight
Thornleigh Hotel
Trinitas Church Insurance
Walk Through The Bible
WEC International