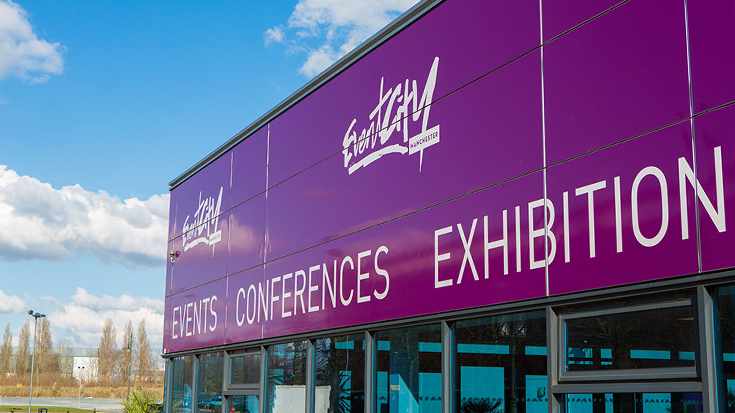 For the first time since 2014, CRE returns to the easily-accessible Event City Manchester, for a two-day exhibition on 13-14 March 2019.
Situated next door to the Trafford Centre, the UK's second largest shopping destination, Event City offers a purpose-built venue, excellent transport links, easy vehicle access and thousands of free parking spaces.
For these reasons, almost 200 CRE 2017 exhibitors voted overwhelmingly to return to the north west.
Already welcomed to the area by the Bishop of Manchester, Rt Rev Dr David Walker, CRE North 2019 will attract visitors from as far afield as Cumbria, Birmingham, Leeds, Sheffield, Liverpool and North Wales. Previous exhibitions in Manchester have attracted more than 2,500 visitors, and after a five-year absence, this two-day exhibition is eagerly anticipated.
As well as creating a place to meet church leaders and key decision-makers in the north west, CRE also provides you with a great context for networking and creative thinking with other organisations.
Find out more
Stands at CRE North 2019 have sold out, but we are keeping a waiting list of organisations who would like to exhibit should a stand become available.
It is still possible to book an unmanned display panel at CRE, or to advertise in the exhibition handbook.
To find out more, please contact one of our team.
Contact
Carol Malpass, Sales Director
carol@creonline.co.uk
0161 250 2467
James Batterbee, Sales Manager
james@creonline.co.uk
0161 250 2306
Brett Pitchfork, Event Director
brett@creonline.co.uk
0161 250 6297
Steve Goddard, Managing Director
steve@creonline.co.uk
0161 250 2701