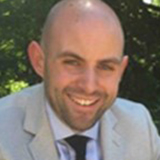 Introducing a drugs policy for your church
Joe Griffiths, Hope UK
Tuesday 16 October, 12 noon, Room 3
A challenging presentation on the kind of drugs policies Christian organisations should (but usually don't) have in place.
In this seminar you will:
• Hear the answers to the two central questions: What is a drugs policy? and Why does a church require a drugs policy?
• Check out our drugs policy resources
• Get a better understanding of facts and statistics around Christian organisations and drugs procedures
• Be shown how to write and implement a drugs policy for your organisation
• Walk away with a list of questions to ask the appropriate people, to ensure there is an appropriate drugs policy in your church