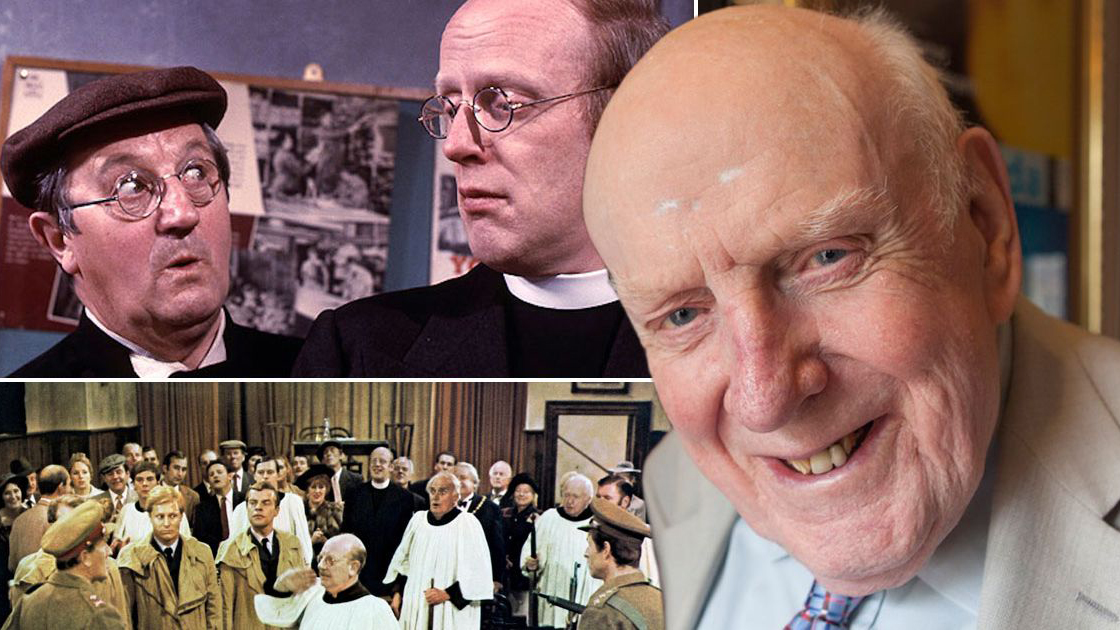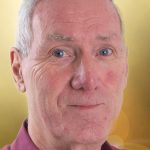 By
Dave Hall
The oldest surviving member of BBC TV comedy Dad's Army is celebrating his 90th Birthday at CRE National 2021.
Frank Williams, cast as Walmington-on-Sea's tetchy vicar, will guest on Cindy's Sofa along with fellow sit-com star Sue Hodge ('Allo 'Allo) on Wed 13 Oct.
In real life Frank may not have turned round his collar but he has a strong Christian faith and a lifelong commitment to the church.
'Although I have spent many years in various film and television roles, being part of Croft and Perry's classic comedy is hard to beat,' he said. 'It's always a great privilege to take our Dad's Army event into churches, and the occasional Easter cruise organised by Christians in Entertainment director Chris Gidney. We've been doing this for around 20 years now and it pulls in people who wouldn't normally go to church. The outside world discovers that Christians can laugh and have fun, as well!'
In fact, Frank has worked with many of the greats, including Tommy Cooper, Harry Worth, Dick Emery, The Two Ronnies and Morecambe and Wise. At CRE Frank will sign copies of his best-selling autobiography, Vicar to Dad's Army – and thinks that Mr Mainwaring would be proud to see that even at 90, he is far from retiring! You can see his recent showreel here.
Frank's appearance at CRE National is part of the Arts Centre Group's 50th anniversary celebrations in association with Christians in Entertainment. For decades, the arts had been considered a poor choice for serious-minded Christians – until a small group of musicians, actors and broadcasters, including Nigel Goodwin, Sir Cliff Richard and Rev Cindy Kent MBE, formed the Arts Centre Group in 1971 with a simple aim: supporting artists to be 'fully professional and fully Christian'.
Still going strong, Rev Cindy, CRE's 'queen of conversation', will use the event to discuss the role of the arts in both Christian and mainstream circles with a special focus on encouraging the next generation of aspiring performers, broadcasters, authors and journalists.
Book your tickets to CRE National!
Seminar Guide – See the complete guide to seminars and special features at CRE National 2021
Welcome Back – See an online version of the CRE National 2021 'Welcome Back' brochure
Our next exhibitions
CRE News
Your new 60-page products and services guide. Nothing beats reading it!