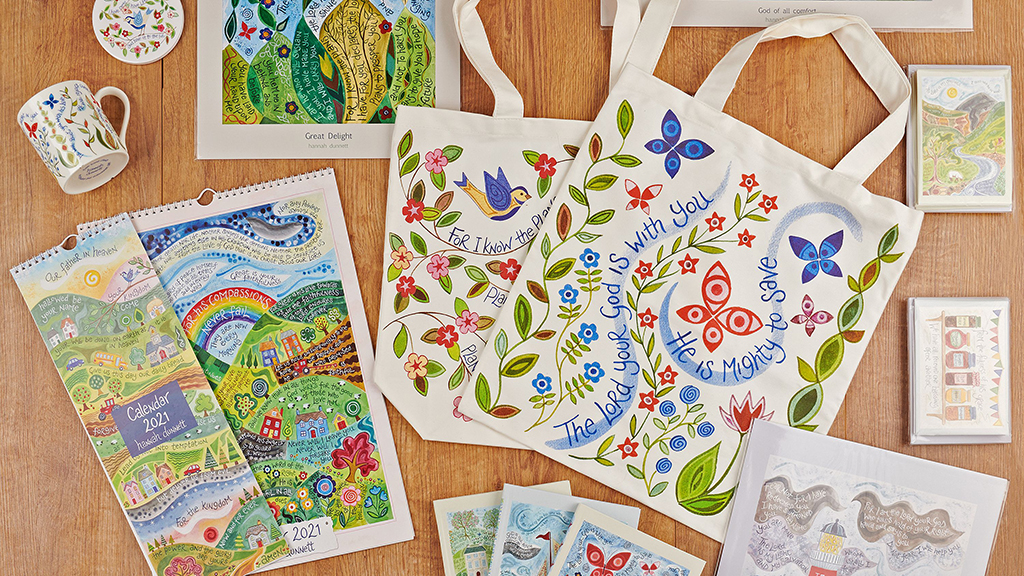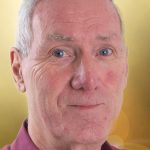 By
Dave Hall
Christian artist Hannah Dunnett produces distinctive artwork intertwined with religious texts – reproduced on greetings cards and calendars, mugs and bookmarks.
Each drawing is inspired by the scriptures and prayer and beautifully rendered in a unique style.
'Hannah has become very well known over the past few years for her range of amazing designs which incorporate Bible verses into her paintings,' said Marianne Needham-Bennett, founder of The Christian Gift Company. 'We well remember the days of customers sitting on the ground in the cow shed at the New Wine festival, surrounded by posters. They were trying to decide which ones to take home!'
Today you can buy A5 cards, A3 posters, A4 prints, packs of notecards, notebooks, journals, colouring books, bookmarks and writing sets, all with Hannah's designs on them. Also available are mugs, coasters, tea towels and two designs of great quality tote bags.
'We also stock a calendar which has become a "must have" for many homes, now available in both A3 and a Slimline version, with a piece of Hannah's artwork featured on each month's display,' said Marianne. 'We have special offers on the website for the cards and posters and also some collections at a slightly reduced price. All the products are of super quality and, really, you can't go wrong buying someone something for Christmas from the Hannah Dunnett range!'
Click here for more information
• Christian Gift Co. will be exhibiting at CRE National 2021 (12-14 Oct, Sandown Park, Esher, Surrey)
Our next exhibitions