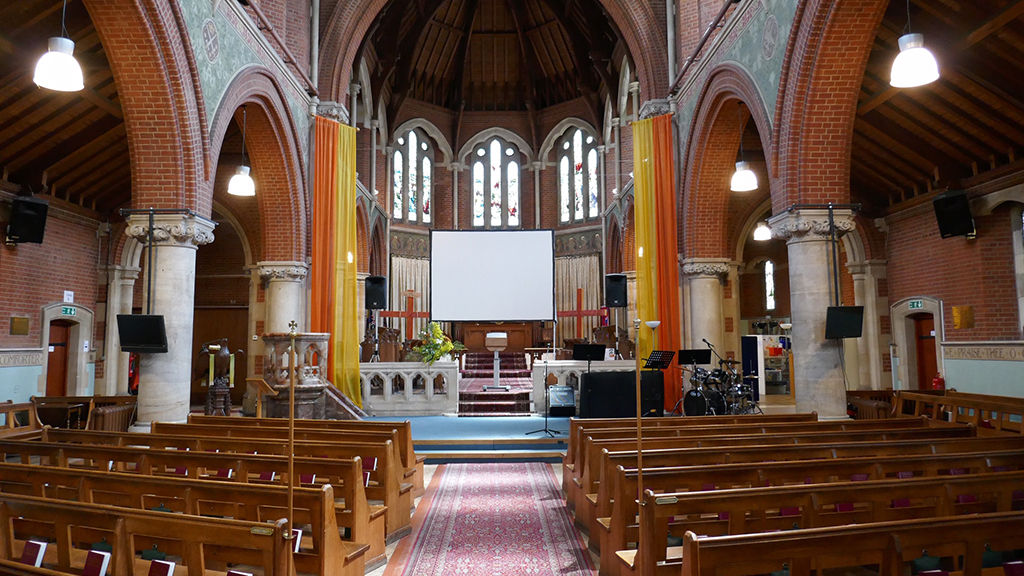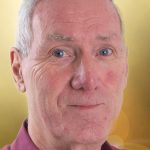 By
Dave Hall
A congregation camping in a huge barn far too big for its needs.
Does it have a familiar ring to it? Like so many of its kind St Paul's, Slough, is a very large, Victorian-style, 20th century church that had lost its former grandeur in a big way. But through the sale of some land for housing and fundraising, the church raised £1m to turn the church into a place fitting as an offering to the glory of God. Like the saint it is named after, it witnessed a dramatic conversion. Jeremy Bell, of CRE exhibitors JBKS Architects, explains how:
St Paul's is enormously high and was so hard to heat that in the 1960s a flat-roofed interior structure was built to provide a smaller hall that was easier to heat hall, entirely within the west end of the church.
The result was an out-of-proportion piece of nave and a dowdy flat west end hall, with plastic fold-back doors. Inevitably the roof of the hall room had accumulated old chairs and cardboard boxes.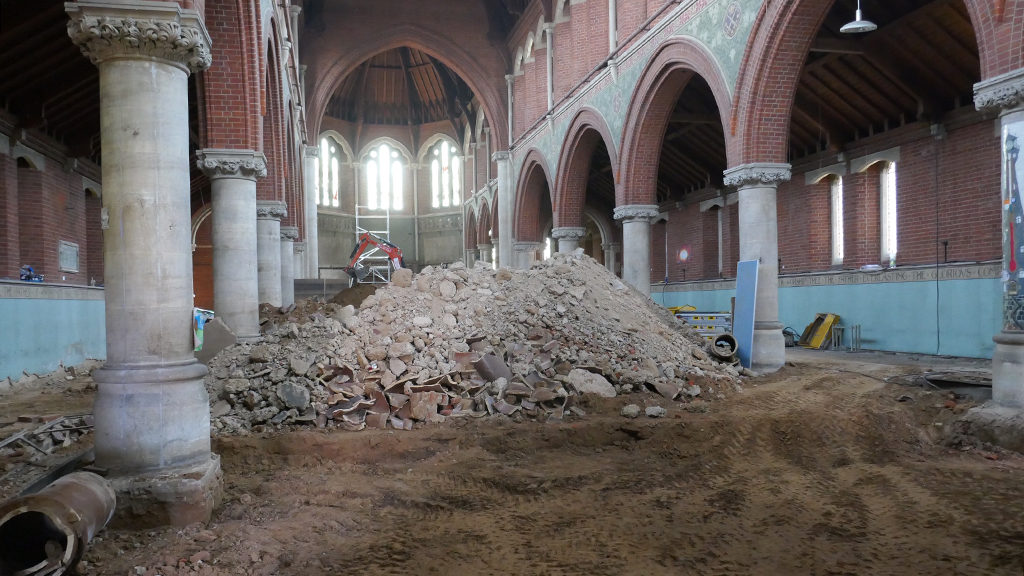 The whole place had lost its former grandeur in a big way. Dusty utilitarian lights, ice-cold draughts and a rickety screen balanced on disused choir stalls. It all gave the impression of the congregation camping in a huge barn far too big for its needs.
However, the congregation is very much alive and represents the wide diversity of Slough itself, adding spice to this vibrant community.
After more than a decade the team (consisting of tireless vicar Revd Mike Cotterell, church warden Chris Broadbent and JBKS Architects) finally saw the work complete in March 2020. It is stunning, and a modern interpretation of the original. All the former beauty is magnified by amazing lighting and colour, but it has been augmented by some remarkably successful features.
The chancel has been blanked off by a magnificent full-height glazed screen with a huge wooden cross holding it up. Far from being a partition, it is a sparkly glam structure in which are reflected the stained-glass windows which appear like exciting holograms suspended in space. The white stone colours have been up-lit, allowing them to contrast and accentuate the warm brickwork.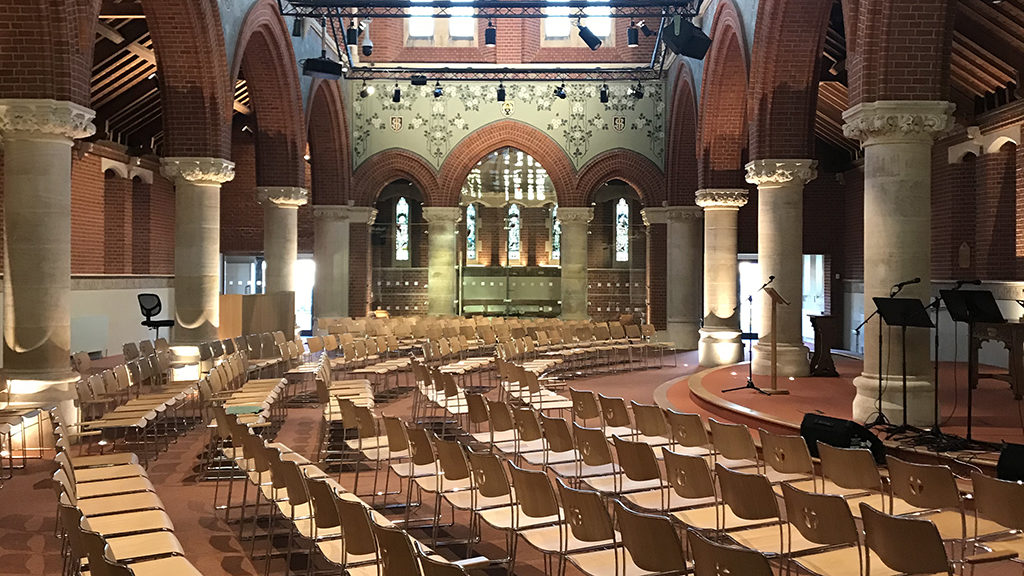 The lovely arts and crafts wall decoration has been restored and in places, repainted. It adds such a quality of delicate tactile decoration. There are additional frameless glass screens to form a chapel at the west end. Again, they sparkle.
The main feature is that the whole focus of the worship is now sideways in the nave, which is wide enough, and accommodates a gracious curved dais. Everyone is gathered around, in one space.
The chancel is not lost. It is gloriously still at its axial east, and still features the old high altar and the richly painted reredos. However, the chancel is now the place of fellowship and gathering for a coffee and a chat after the service. Perhaps it is fitting that this part of the church, once reserved for choir and clergy, has been given over to the warmth of personal relationships. After all Jesus said: 'Love one another – by this will all men know that you are my disciples' (John 15:12).
May the restored beautiful church at St Pauls Slough equip the congregation to love one another in the sumptuous new space and thereby make disciples.
For more information click here.
• JBKS will be exhibiting at CRE South West 2021 (Westpoint, Exeter, 17-18 Mar) and CRE National 2021 (Sandown Park, Esher, Surrey, 12-14 Oct)
CRE At Home
See the CRE At Home resources guide!
Our next exhibitions